New Accountant Bolsters Somerset Team
Tuesday 25th February, 2020

We have bolstered our presence in Somerset by appointing a new Certified Chartered Accountant. Szymon Krzyzanowski (pictured above on left) brings nine years' accountancy experience to our growing firm, which has the largest network of accountancy offices in the South West.
Based in the Bridgwater office, Szymon will advise a diverse range of clients across Somerset and North Devon.
A Fellow of the Association of Chartered Certified Accountants, Szymon joins from a local Somerset firm, where he worked with businesses across the UK, ranging from SMEs to large corporations.
He grew up in the Bridgwater area and now lives just minutes from our office in the town centre. A keen member of a local church group, he is involved with a number of charities, including acting as a mentor for young people.
Szymon said: "I am excited to join Thomas Westcott, a company that I feel will offer me the right opportunities to progress in my accountancy career. I really enjoy meeting new people and developing long-term working relationships so I was attracted by the firm's ethos and face-to-face approach with clients.
"Having grown up in Bridgwater, I am looking forward to working with local businesses and developing the firm's presence in the town and surrounding area."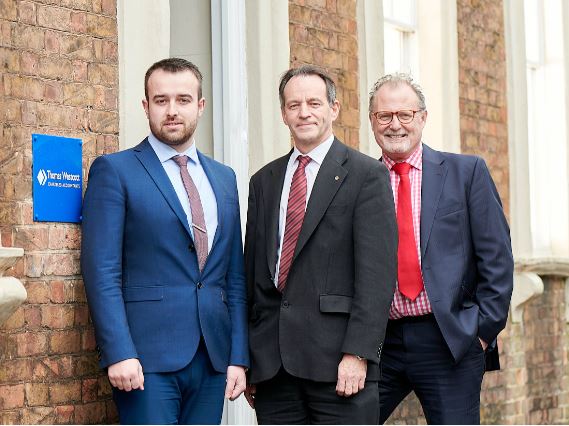 Partner Phil Butterworth (pictured above on right) said: "Szymon will be a great asset to our team, working with clients from Weston-Super-Mare to Honiton and into North Devon. He brings a strong CV with excellent experience across the breadth of accountancy practice.
"He also has a great passion for, and knowledge of, new technology. His expertise in this area will support us as we develop and enhance our internal IT systems to ensure we continue to offer the best possible service to clients."
If you'd like to speak to Szymon or another member of our Bridgwater team, please do not hesitate to contact us.