Bridgwater Chamber of Commerce – Brexit Survey results
Tuesday 3rd May, 2016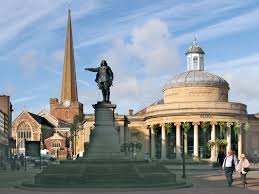 Bridgwater Chamber of Commerce – Brexit Survey results
You can see below the results of the survey of members carried out by the Bridgwater Chamber of Commerce. Thank you to members for completing the questionnaire and for their candid opinions.
There are supporters of leaving the EU and also those wishing to stay, however the overriding view is that there is not enough information available for many to make an informed decision.
Concerns were expressed that the lack of information may mean that people make a decision based on propaganda rather than fact and that there is a real need for informed, unbiased information.
The Chamber is looking to host a networking event before the vote to try to give local businesses more information.

It is interesting that over 85% of members felt that agreements with the EU would be revised in less than 5 years. The point was made that EU countries will still want to sell to the UK so it is in their interest to have working trade agreements. Presumably any agreement would cover imports and exports.

There is a clear difference in how members see leaving the EU affecting businesses from individual citizens. It is felt that business will be worse off leaving the EU however it is equally divided on how individuals will fare.

Although members felt that business would be affected negatively in leaving the EU this was not reflected in whether the UK would be better or worse off in the longer term. This possibly reflects the uncertainty that remains whatever the result of the vote.
At present more members will vote to stay than leave, however there remain over 25% of members who are undecided which could swing the result either way.