Apprenticeships – a way forward
Wednesday 2nd September, 2020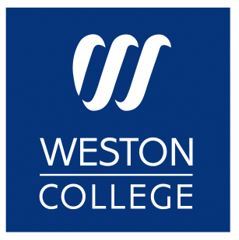 Blog: Dr Paul Phillips CBE
It is no secret that 2020 has been a difficult period for young people looking to enter the world of work, but opportunities are out there in the form of apprenticeships; they are a great platform for our young people to launch their careers, and for businesses to discover, develop, and utilise new and existing talent.
Apprenticeships allow people to earn while they learn, gaining experience that can kick start their career and support businesses during these uncertain times. I am delighted that businesses are recognising this, and we are seeing more employers contact us, as they seek to hire new talent and develop existing.
This notion is improved for businesses by the government's apprenticeship incentive scheme, where employers can gain up to £3,000 in government funding, by offering an apprenticeship to someone under the age of 25.
Apprenticeships are different to a typical qualification, in the sense that they can start at any point in the year – they are not strictly September to June. I would advocate that all businesses needing extra support, or fresh ideas, in these difficult times explore what an apprentice could bring to your business as soon as possible, if you're impressed, hire another one a few months down the line and benefit from the Government incentive again!
Apprenticeships are also a fantastic way of retraining existing staff who may need to take on extra or different responsibilities with the effect of pandemic on your business.
At Weston College our apprenticeship provision hasn't slowed down. Throughout Covid-19 businesses have continued to invest in apprentices via Weston College, particularly when it comes to upskilling existing staff. Even though nationally apprenticeship starts dropped by 60% compared to the previous year, we still managed to achieve 73% of our original forecasted apprenticeship target – bucking the national trend.
We have built connections with many local, regional, and national businesses, to supply them with the training they need. We are in constant communication with our employer partners and are always looking to expand our offer to meet the changing demands of the business landscape. This year we are launching apprenticeships in Cyber Security Technician and Animal Care and Welfare, due to industry demand.
We are recognised as the best apprenticeship provider in the region, and we are passionate about finding a way to support you during this difficult time.
Get in touch with my apprenticeship team today, to find out how we can help you:
You can find out more about apprenticeships, their funding and the levy, here: https://www.weston.ac.uk/employers/apprenticeship-reforms-and-levy