Blueloop Welcomes 3 New Staff Members
Thursday 18th July, 2019

We have three new Blueloopers:-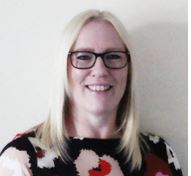 Natalie Peters has joined Blueloop as a Consultant. Natalie brings a wealth of experience from her career within State Education, providing IT Network management and support to both staff and students. Before joining Blueloop, Natalie took a short break from working within IT as a Driving Instructor.
Steven Talling has also joined the team as a Consultant specialising in Security and Compliance. Steven previously worked for 12 years in the Army/Signals as an IS Engineer being deployed around the world to set up and maintain military IT Systems. He is looking forward to offering both new and existing customers support and guidance around data management, security and compliance. In his downtime Steven enjoys Scuba diving, reading, hockey and rugby.
Emma Amor will be working within the Admin team supporting Kirsty in her role as Financial Controller. Emma brings a wealth of customer interface and accounting experience from her previous role at Screwfix. Emma is a keen sport enthusiast including hockey and regularly attends the local gym.
We wish Natalie, Steven and Emma well in their new roles and look forward to introducing them to our customers and business partners.