Darren Horne
Director at China UK Enterprise LLP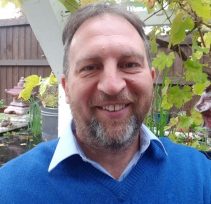 Darren, a Senior Associate of the Royal Society of Medicine, has a strong inward investment background, as well as a solid understanding of both UK and Chinese markets.
Darren has successfully owned and managed several companies in the UK and China, which offers CUK a CEO with a proven background in UK and Chinese business practice. Darren has experience working with both public/government and private sectors.
Darren discovered a keen interest in his work whilst working in New Zealand's on inward investment strategies that have become widely recognised as one of the most successful strategies ever developed within this industry. This not only gave Darren a solid understanding of inward investment marketing, but also a firm understanding of the relationship between Western and Asian Cultures.
Darren has since run marketing and inward investment companies in China and UK as well as his role with the Chamber of Commerce and the South West Business Forum in the UK.