Booming Bridgwater
Tuesday 8th June, 2021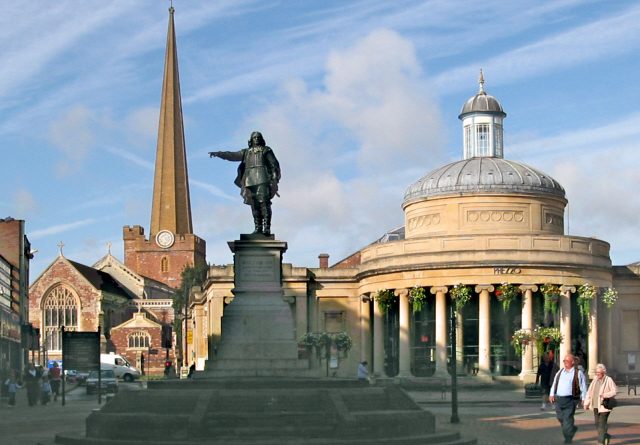 News that £22.6m has been granted to the Bridgwater Town Board is a massive boost to the local economy and very welcome news. Ambitious bidding plans were put to the Government and they saw the aspiration, drive and determination of local people to make Bridgwater a better place.
Bridgwater Town Board chair, Dr Fiona McMillian, said that the news that the Town Deal government grant of £22.6m will "breathe new life" into the town and that the money will "kick-start a raft of development projects" in Bridgwater.
The bid was put forward by the Bridgwater Town Deal Board which includes representatives from Sedgemoor, Bridgwater Town Council and a range community and business partners, all really enthusiastic about Bridgwater and its economic potential. The plan is unashamedly bold and designed to re-energise the town centre whilst also unlocking wider housing and employment growth.
Key projects in the plan include improvements to the Bridgwater Arts Centre as it enters its 75th Anniversary, investment in the Town Hall Theatre, The Engine Room and support for the planned restoration and regeneration of Bridgwater Docks and improved walking and cycling routes, building on the "Bridgwater Way". The plan builds in support for established projects such as the Bridgwater Tidal Barrier, junction improvements to Dunball roundabout and the Celebration Mile.
On the cultural side, there are plans for upgrading of facilities to protect the future of the Carnival, Bridgwater Step-up enterprise hub as well as cultural events. The next steps will be the production of detailed design proposals for these projects, all of which will have further community engagement. A basic requirement of any Town Deal is that it is used to generate additional funding from elsewhere. It is anticipated that a mix of private and public match funding will lever in around £160 million of investment into Bridgwater between now and 2026.
The Town Investment Plan Summary Document can be found at Bridgwater Town Investment Plan Summary Document or can be found at the following URL: – https://www.sedgemoor.gov.uk/article/4855/Bridgwater-Town-Investment-Plan