Breakfast networking event 10th March. Meeting report & presentation. Managing the skills shortage in the Bridgwater boom!
Wednesday 16th March, 2016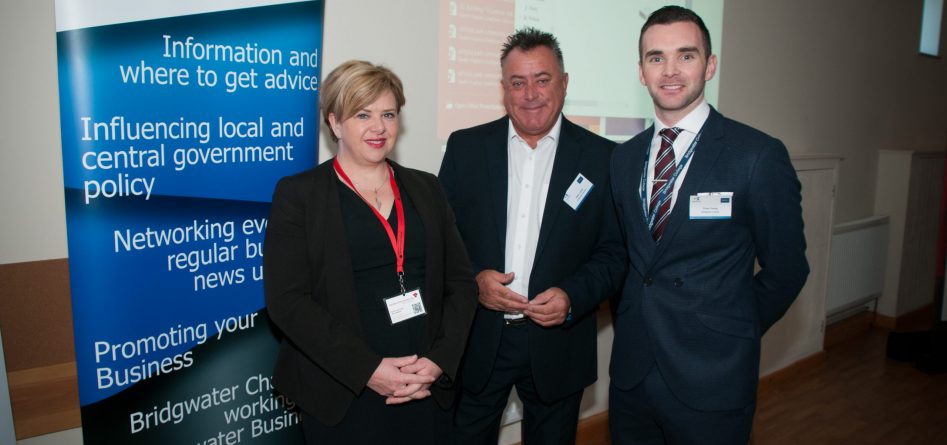 Theme:- Managing the skills shortage in the Bridgwater boom! 
Steve Leahy (Chairman) with speakers  Sarah-Jane Trask and Chris Young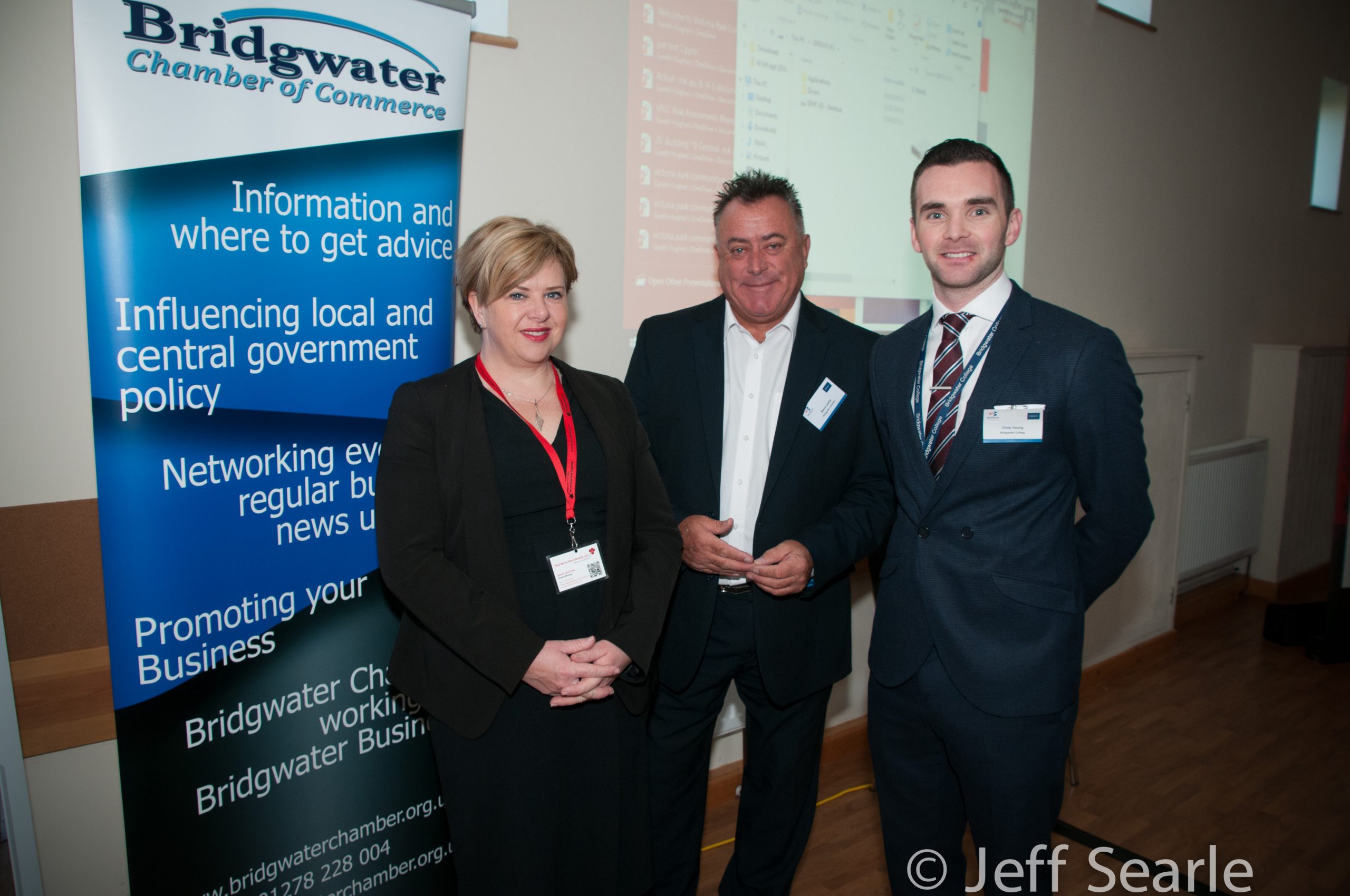 The Victoria Park Community Centre was the venue for the event and they looked after us with first-rate refreshments. Following the informal networking opportunities to meet with other attendees the main event commenced with an excellent presentation from Chris Young the Head of Apprenticeship Development at Bridgwater College.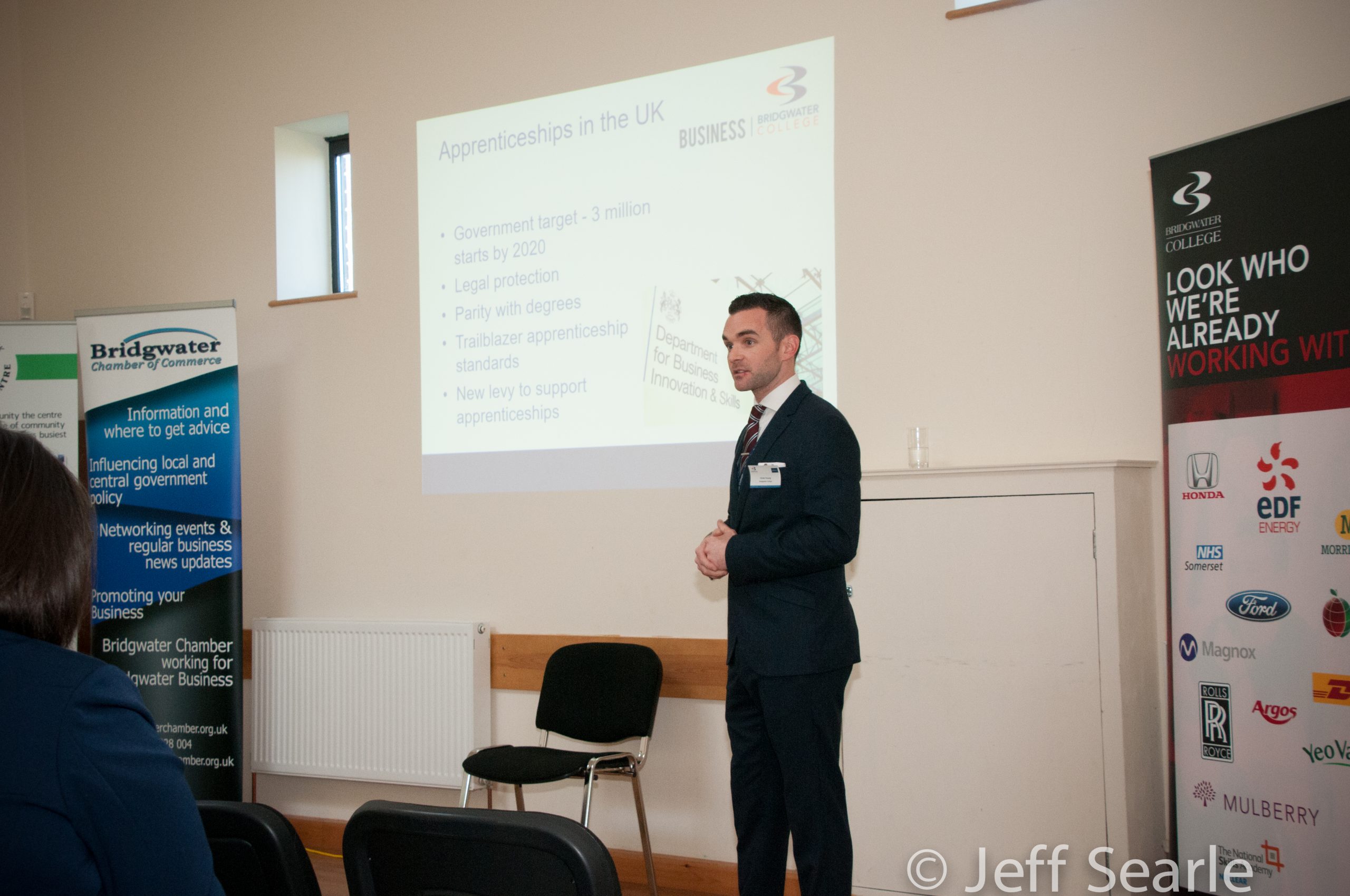 The talk explained the current position and upcoming reforms and the targets in place for apprenticeships and traineeships. It was especially encouraging to hear that 90% of apprentices remain in employment and that 32% gain promotion within their first year. A positive message that should reassure businesses of the advantages of taking on apprentices and the extra that they can bring to their business.
To see Chris Young's full presentation follow this link. Managing the Skills Shortage in the Bridgwater Boom 10 March 2016
Sarah-Jane Trask, Branch Manager for Red Berry Recruitment followed with a talk on how we can retain staff.
In a period where large corporates will be looking in the area for employees it is more important than ever that we know how to look after existing employees. It may not be possible to directly compete with the national firms who have employment packages that cover salary, pension, death in service, and other benefits. However, by valuing your employees, making them feel part of your business and outlining a longer term development and promotion for them you can give them a realistic choice to stay with you as a valued employee.