Bridgwater Businesses Learn How to Win Work in the Public Sector
Friday 26th July, 2019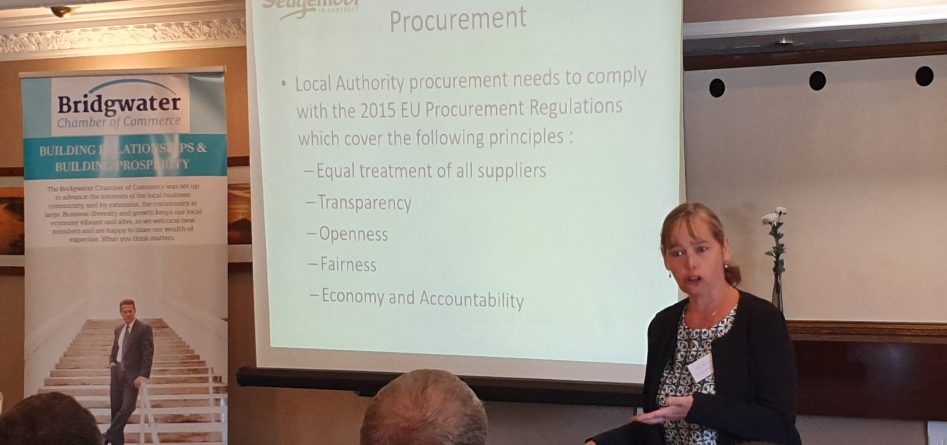 Chamber encourages local business supply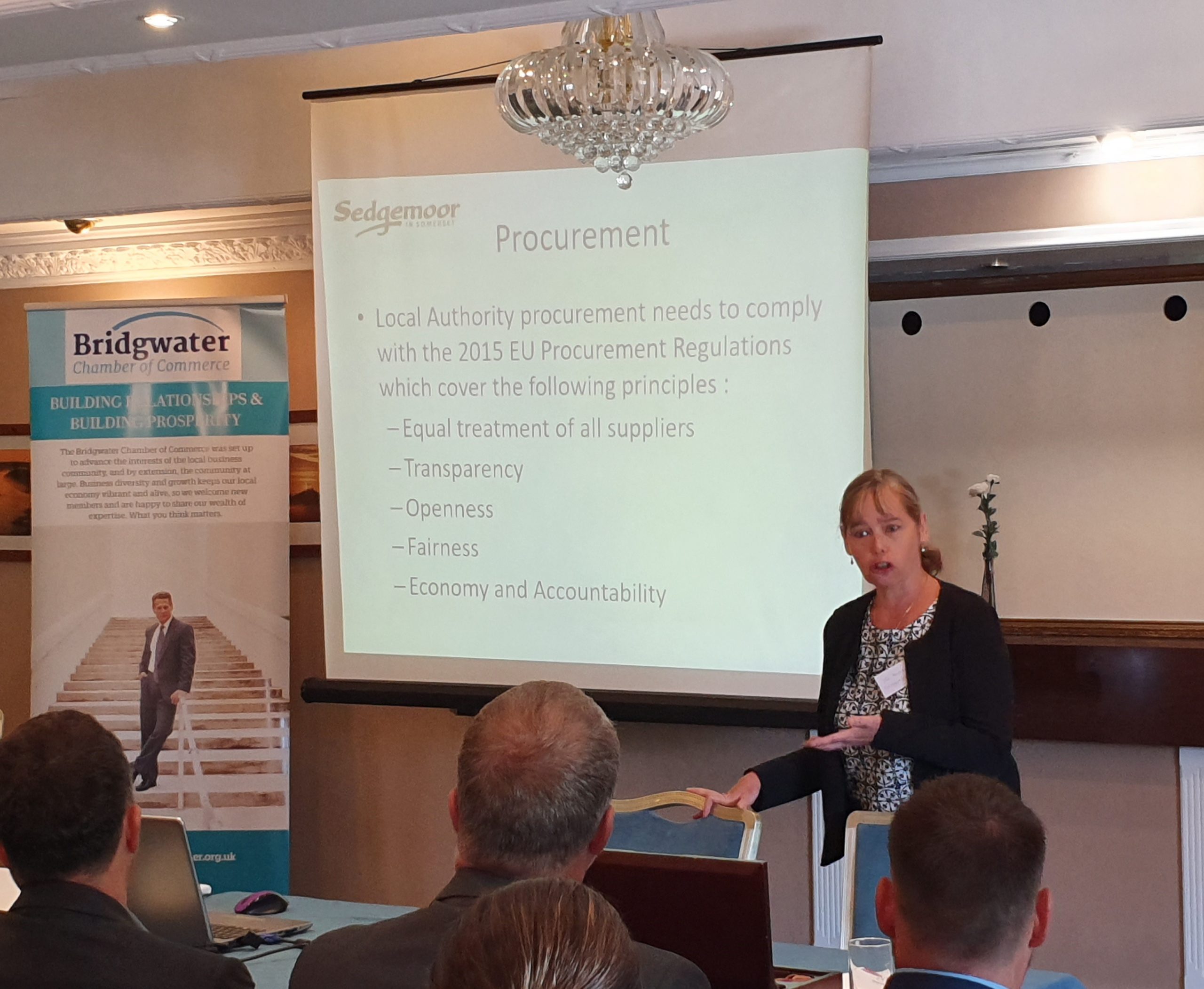 'Keep it local' was the message that came over loud and clear at a packed networking event on the theme of public sector procurement run by the Bridgwater Chamber of Commerce at The Walnut Tree in North Petherton.
Welcoming members and guests, the Chamber's CEO Stephen Leahy, said he was keen to help local small to medium size businesses (SMEs) to put themselves in the best position to compete with the big players and national companies for work arising from all the development in the District.
First speaker was Steve Redman, Head of Corporate Services at Bridgwater and Taunton College, who ran through the £48m the College had invested in facilities over the last three years. He explained how businesses could register on government websites to receive notifications of contracts that might be of interest and that by collaborating with other companies they could have a better chance of winning work.
Samuel Harper, Principal Development Officer at Sedgemoor District Council, gave an overview of economic growth in the District and the opportunities it was presenting. He said the Council was working on a long-term strategy for investment in its transport network to 2050 ensuring that it supported its aspirations for housing growth and higher value jobs such as the 4,000 expected to be generated by Gravity, the 635-acre Enterprise Zone.
Procurement Officer at Sedgemoor, Joanna Hutchins, said she understood that the process of bidding for work from the Council could be daunting for smaller firms. She was there to help them through it, she said, but first they had to register on the relevant online site. She recommended looking on the Council website to see where it spent money and when contracts were up for renewal.
John Houlihan, Strategic Manager of Capital projects at Somerset County Council talked about the schools being built in the District and the innovation Centres and how SMEs could find work sub-contracted to the main contractors.
Finally, Paul Sandison, Strategic Procurement Specialist for Somerset West and Taunton outlined the opportunities in the neighbouring authority which had been designated a garden town and had two big sites ready for commercial development.
Thanking the speakers, Stephen Leahy said the Chamber was there to help as many members as possible in gaining work locally and growing the 'Supply the Supplier' register. He urged any businesses not already on it, to get in touch. He also encouraged as many of the businesses present to join and support the Bridgwater Chamber, as it will be vital going forward to maintain a strong local Chamber presence, who continue to strive to keep the business wealth within the area.