Bridgwater College wins Employer Engagement Award at the 2014 TES FE Awards
Tuesday 11th March, 2014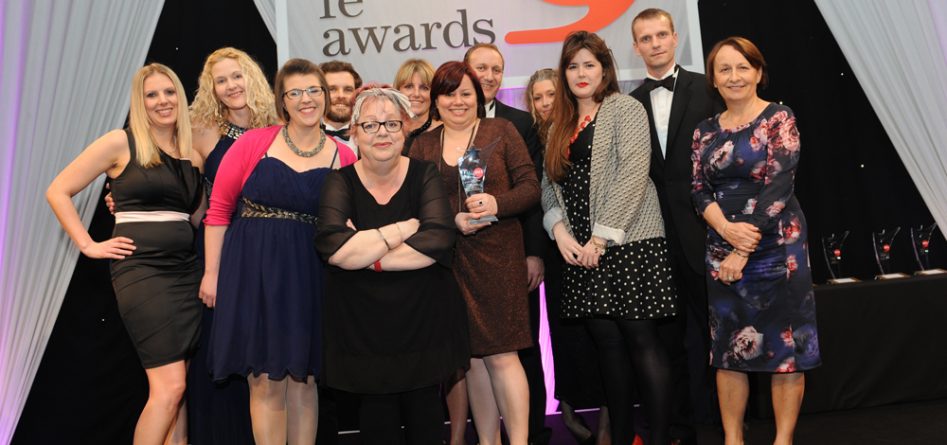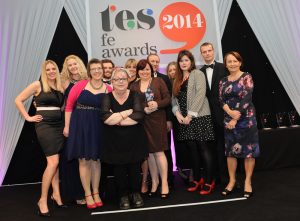 Staff at Bridgwater College were delighted to learn that they had won the Employer Engagement award, sponsored by the Edge Foundation, at the prestigious annual Times Educational Supplement (TES) FE Awards, held at the Park Plaza Hotel, London.
The award recognised the collaboration between the College and luxury goods manufacturer Mulberry, which led to the creation of the country's only apprenticeship in leather goods manufacturing. Not only did this apprenticeship solve a potential staffing crisis for Mulberry, for whom an ageing workforce might have affected its UK manufacturing, but it contributed also to the decision to invest in a second UK factory, in Bridgwater, which represented the country's largest single investment in fashion manufacturing for two decades.
The College worked with Mulberry to manage the recruitment of the required workforce of 300 production operatives, with a firm focus on supporting unemployed people back into work. Joint marketing initiatives and a special open evening attracted the interest of 3,800 people and generated more than 2,300 applications. The first 80 candidates to successfully pass the College's pre-employment training course leading to a place at a Mulberry assessment centre, have already started work at the new factory.
The Award judges said,
"This is planned, long-term engagement to meet a set of future challenges, with positive impact on the company and the wider community and focus on helping achieve laudable, socially responsive aims."
Ian Scott, Group Supply Director for Mulberry said,
"I am thrilled that Bridgwater College has won this award for the partnership that has been created over the last few years. The programme to develop skills that we have collectively worked on has been hugely successful and has really helped Mulberry grow its UK manufacturing capacity. I am delighted Bridgwater College have been recognised for the support they have given Mulberry."
Matt Tudor, the College's Head of Business Development said,
"Bridgwater College is absolutely thrilled to have received this award. It really underlines the work we do with employers, and how we support businesses of various sizes to achieve their goals through training and recruitment. It is important that employers feel they are listened to, and receive a bespoke service that fits them. Our work with Mulberry highlights how our adaptable staff within the College can respond to meet the complex needs of a modern growing business in the ever-changing economy."
If you would like more information about how Bridgwater College can support your business, please contact our Employer Response Team on 01278 655111.