Bridgwater United Community Sports Trust (BUCST) is delighted to become the latest member of the Bridgwater Chamber of Commerce
Thursday 22nd April, 2021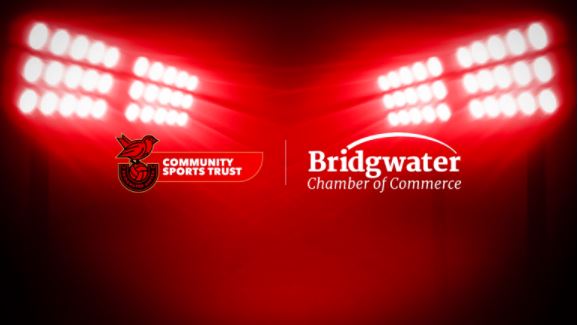 Bridgwater United Community Sports Trust aims to provide all members of the local community with the opportunity to access quality sport, physical activity, and wellbeing provision whatever their age, gender or ethnicity. To help the Trust achieve our aims, we believe it was vitally important to align ourselves with organisations who share our values and aspirations for our local community.
By using football as a vehicle to promote our innovative programmes in Health & Wellbeing, Participation and Development, Education and Employability, Equality, Diversity and Inclusion. We aim to increase participation in schools, improve health and wellbeing and play our part in our community's post pandemic recovery, by working closely with the Chamber and fellow members.
The Trust's Community Development Manager Oli Moore commented, ""We have very ambitious objectives and this relationship with the Bridgwater Chamber of Commerce will absolutely help us to achieve these, benefitting the local community and beyond.
The Chamber of Commerce organisations have a clear mission to combine expertise for the benefit of the local community. Being a member of the Chamber, will support us to stay connected to our local community ensuring that our work and provision is for the benefit of our community but also provide an opportunity for those engaging with BUCST to help direct the future of Bridgwater. Further to this, we are able to extend the exciting opportunities of engaging with Bridgwater United FC to the Chamber organisations through the Community Sports Trust.
On behalf of BUCST, I would like to thank the Chamber's Board for providing us with this fantastic opportunity and I very much look forward to working with all of the members, for the good of the local community."
Roger Smith of  Bridgwater Chamber of Commerce remarked, "It's a real pleasure to welcome BUCST to the Chamber. We look forward to working with Oli and the team and supporting their exciting plans for the future."
To mark the Trust's official launch, local residents can participate in taster sessions which will take place at Bridgwater & Taunton College from the 1-5 June 2021.
For further information or to book your session, please visit www.bridgwaterunitedcst.com