Bridgwater's Northgate Cinema and Leisure Scheme To Benefit From Extra Cash
Monday 28th September, 2020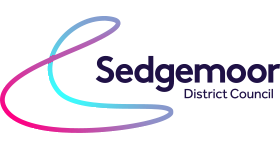 An immediate cash injection of £750,000 from the Government is set to boost Sedgemoor District Council's Northgate Leisure Scheme and help support the town's recovery from the effects of Covid-19 and its restrictions.
Following last year's announcement that Bridgwater was one of the places selected to bid for up to £25m from the Towns Fund towards its regeneration, the Government has released an early allocation of funds to support projects that will provide an immediate economic benefit to the town.
Sedgemoor District Council learned today that it had been successful in meeting the criteria for this Accelerator Funding and been awarded £750,000 for its project to create a Cinema led Leisure Hub and improved open space on the site of the former Northgate Brewery.
This is a timely boost to the project on which Council staff have been working hard to implement and are preparing to present the business case to Full Council on 7th October for a final decision to proceed.
Sedgemoor District Council is opting to fund Northgate Leisure Scheme itself because it believes the development is essential to its ambitions to attract people to the town, provide better facilities for residents and stimulate investment. The scheme has already attracted WTW-Scott Cinemas Ltd to open a 7 screen cinema complex and a further operator with an exciting leisure proposal will be announced shortly.
Council Leader Duncan McGinty said: "We simply could not wait for a private investor to find 'a right time' to take this scheme forward and we are delighted to see our initiative has led to securing operators already which will attract further outside investment.
"The injection of cash from the Government now is timely and welcome as it means we can plan for making a start in January 2021."
Most of the money will go towards the 'look and feel' of the complex and its surroundings, particularly its landscaping and biodiversity, while £150,000 of it will go to the improvements designed to make Brewery Fields a green park and play area.
The council did consider several other projects from its Town Fund spending proposals for the money but Northgate was the one that was most advanced in preparation and best fitted the government's criteria.   The investment into the town center will create jobs and send an important signal to residents and visitors that Bridgwater is looking to its future and recovery from COVID.