Business Grants – don't be shy
Friday 24th April, 2020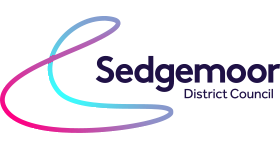 Sedgemoor District Council has put out an urgent call to small businesses, business groups and communities to spread the word that there are still grants available to help during the current crisis.   The government money available is a grant – not a loan – so does not need to be repaid.
Whilst the Council has received 1,983 applications, amounting to £19,350,000; they know that there are still hundreds of businesses in Sedgemoor who have not applied for the grant – so teams of Council staff are working hard trying to trace business owners.
It's simple to apply, but if you need help contact us on 0300 303 7801 
The online form is here:  www.sedgemoor.gov.uk/COVID19Biz. 
To check whether businesses are eligible, all they need to know is their rateable value and whether or not they are in receipt of any relief or discount.   Messages received by the Council from businesses whose grants have been paid have shown that the sums of money are extremely welcome and could make the difference between whether a business survives or fails during the crisis. 
DON'T MISS OUT – APPLY TODAY!