"Business Meets the MP" Chamber Breakfast Event
Wednesday 18th January, 2017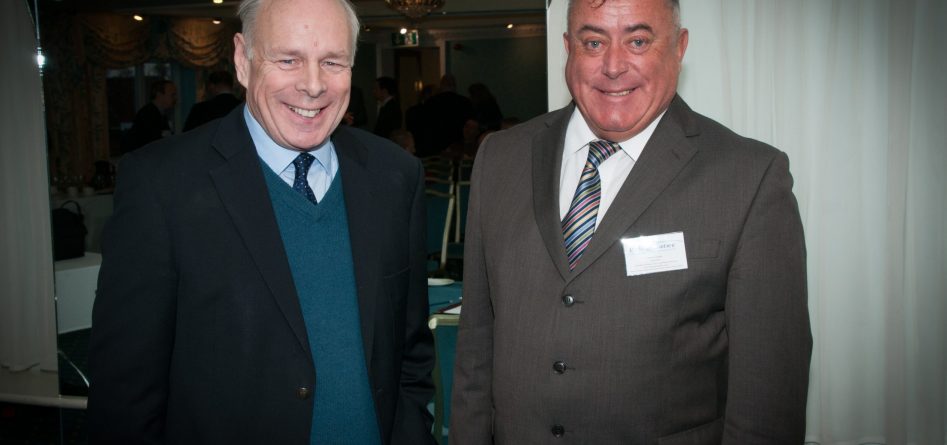 Friday the 13th saw over 40 people attend "Business Meets the MP " breakfast event held at the Walnut Tree Hotel in North Petherton. Following a brief overview from Chair "Stephen Leahy" the mic was passed to Bridgwater's colourful MP "Mr Ian Liddel Granger" who spoke on various issues effecting Bridgwater and ultimately gave his opinion on Brexit and the way forward.  Ian agreed with Steve that along with the massive growth which the Hinkley Point project will sure bring to the town, there will also be many hurdles and pain to be experienced along the way. Specifically mentioning the disruption to traffic as a result of a one way system in Bristol Road / Wyldes Road area, which is caused by EDF wanting to widen the Traffic lights junctions.  When bringing in Phil Adams from Sedgemoor District Council for comment, Phil mentioned that it could be eight months before the work is completed. 
After speaking for half an hour Ian answered many questions from the floor in relation to house building, the old ROF site and bringing in David Hall from Somerset County Council to give his opinions on the roll out of fibre broadband within the area.
The event which cost attendees £15 (Which included Breakfast Rolls / Coffees and teas) to attend was very well received with 40 minutes of networking over coffee and rolls and some great interaction with the towns MP, made the event another success.
Please watch for more Chamber events coming soon.