Business to Business Meet the MP Event
Friday 25th November, 2016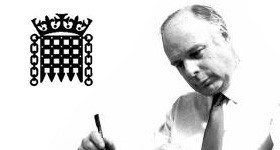 Ian Liddel Granger, Bridgwater's MP, looks forward to the 'Business to Business Meet the MP' event in January. 
 This event is being held at –
Walnut Tree Hotel
North Petherton
Bridgwater
TA6 6QA
Friday 13th January 2017, registration 7:30am, and finishing approximately 9:30am.
Ticket prices are £15.00.
To purchase tickets in advance please click below link to our College Store.  
 Click on here to College Store