Chamber of Commerce meets to discuss Bridgwater Tidal Barrier
Monday 29th April, 2019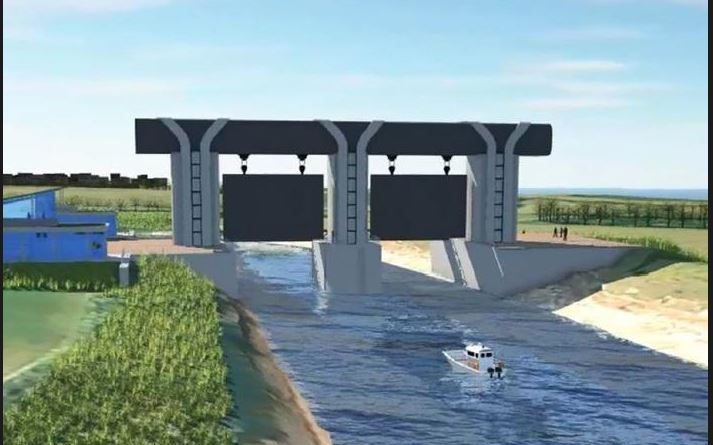 By Stephen Salter
MORE details have been revealed about the £100m tidal barrier to be built across the River Parrett between Express Park and land to the east of Chilton Trinity.
Project manager Andy Hohl gave a presentation to members of Bridgwater Chamber of Commerce on Wednesday morning, outlining progress with the barrier, how it will benefit the area and what the next steps are.
Mr Hole explained that the tidal barrier would help protect 11,300 homes and 1,500 businesses in the area.
He said while the risk of flooding at the moment meant the barrier may only be used a limited number of times initially, it would become of increasing importance as sea levels rise due to climate change.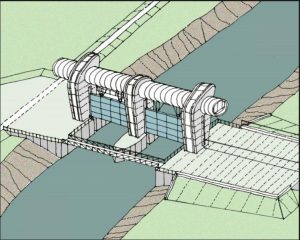 "The chosen design is a vertical lift gate, which has proven reliability in high silt environments like the River Parrett, these designs are easier to maintain and offer operational flexibility," Mr Hohl said.
"The design of the barrier itself will be modern, high tech and high quality."
Plans also include a footway and cycle bridge, a base on Heron Court at the back of Express Park, and a new riverside park complete with boardwalks.
The construction site will be accessed from both sides of the river, and a new access road would be created off the NDR and behind Saltlands Sewage Treatment to minimise the amount of traffic travelling through Chilton Trinity.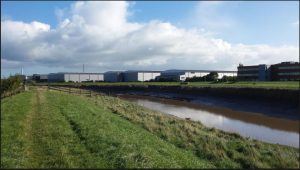 As well as the barrier itself the Environment Agency has said it will maintain the primary defences by the river banks, and put in secondary defences to protect Bridgwater and Chilton Trinity, Combwich and Pawlett and the A38.
If all goes to plan, the ground investigations will go ahead in summer, with a formal planning submission submitted by the end of the year.
There will be a consultation period and the plan will go to the Secretary of State to sign off, but this could take up to a year.
Tendering for the barrier is then proposed to take place in 2021 with the aim of the construction taking place from 2022 to 2025.
Steve Trowbridge, a civil and structural engineer, argued that the barrier would 'sterilise' much of North Bridgwater and limit future growth of the town, and said the barrier should be built further downstream.
However Doug Bamsey strategic director at Sedgemoor District Council responded saying the barrier would protect Bridgwater from flooding which would increase confidence in an already growing local economy.
Mr Hohl said there would significant extra costs moving the barrier downstream and that they were confident the existing plan was deliverable.
Cllr Anne Fraser added: "I think this is thoroughly positive and I hope people will get behind it."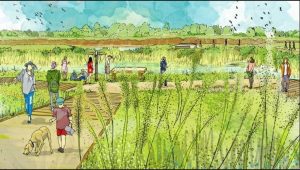 Steve Leahy, chairman of Bridgwater Chamber of Commerce said the Chamber would keep in contact with the Environment Agency to help ensure local businesses could be involved in the supply chain where possible.
For more information about the plans visit sedgemoor.gov.uk/1659.