Putting the B in your Business – 5 simple first steps to get you started
October 12 @ 6:30 pm

-

8:30 pm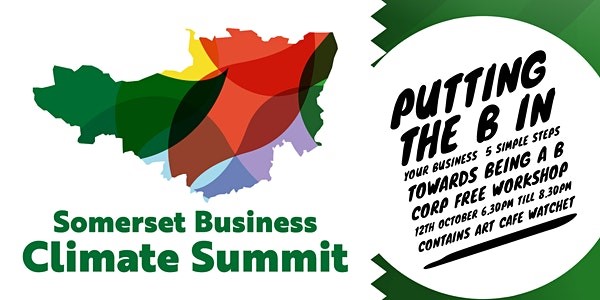 This workshop will introduce you to the first 5 steps towards being a B Corp led by New Leaf Becky Wright, Melanie Huggins, Victoria Creber
About this event
Our most challenging problems cannot be solved by governments and non-profits alone. By harnessing the power of business, B Corps commit to positively impact all stakeholders – workers, communities, customers, and our planet.
This workshop will introduce you to the first 5 steps towards being a B Corp led by New Leaf Life Design team Becky Wright and Melanie Huggins with their impressive high assessment score of 109.9 they will offer you some simple guidance in a , "how to way." You will also meet Victoria Creber from local construction company Galion Ltd who are currently on the journey and give you an invaluable insight into how they are working towards the final assessment.
Outline of the workshop
6pm – Welcome
6.10 – So you have decided to become a B Corp what do you do next? with Melanie Huggins
6.40 – 5 key impact areas for assessment and how to make a start in 5 steps.
Each of the team will talk about different aspects of the areas of assessment
7.00 – break for nibbles and drinks
7.15 – Victoria and Becky present two case studies the highs and the lows and what to avoid to include plenty of time for questions.
8.15 – time to mingle
8.30 – Finish session.
www.newleaf.uk.com