Clarke Willmott don't like cricket, they love it!
Friday 14th May, 2021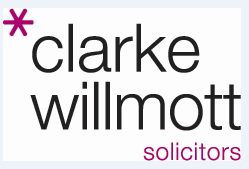 Clarke Willmott Solicitors are pleased to be continuing their long standing partnership with Somerset County Cricket Club (SCCC) this year, renewing their partnership and remaining as the club's preferred legal partner. They have provided the club with legal advice for over 30 years.
Part of the partnership includes the sponsorship of the SCCC Academy, which supports young people in developing their cricket skills and provides a link between the two parties, enabling Academy players to carry out work placements with Clarke Willmott.
Head of Taunton office, Chris Thorne, said: "The SCCC Academy identifies young cricketers who have the potential to play at the highest level.
"It has been astonishing to see these players develop over the past year. The programme offers these youngsters the opportunity to access increased training and playing time throughout the year, helping to develop skills in an age-appropriate environment.

"Seeing what has been achieved with the added complication of the lockdown has really highlighted the talent and determination of both the players and the organisation and we are proud to be offering support."
Head of the SCCC Talent Academy, Steve Snell, said: "Last year was surreal. We were unsure as to whether we would get any cricket played at all and then from the back end of July until mid-September 155 games took place from the Academy's perspective. That's an awful lot of games.
"The most pleasing thing from our point of view is that young players from across the county got the chance to represent Somerset, further their cricketing development and interact face to face with their peers, which is something that has been impossible to do in lockdown.

"Four hundred and thirteen players have represented Somerset across all our age groups, that includes boys and girls. In that number we've seen 121 schools and 76 clubs represented. I think that level of inclusion across the County is superb and as a Pathway we are so proud of that.

"Thank you to Clarke Willmott and the other organisations that support us, without them we wouldn't be able to do the great work we do with young people in the County."
Clarke Willmott LLP is a national firm of solicitors providing a full range of legal services for businesses and individuals. Working closely with their clients, they provide legal advice and tailored solutions whilst also investing time and energy into developing strong client relationships.
For more information visit www.clarkewillmott.com