CLARKE WILLMOTT LLP ACADEMY PARTNERSHIP WITH SOMERSET COUNTY CRICKET CLUB
Thursday 21st February, 2019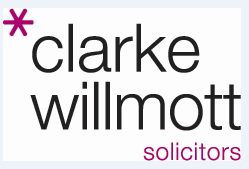 Clarke Willmott LLP is pleased to announce it has strengthened its relationship with Somerset County Cricket Club.
The two organisations have worked in partnership since 2015 and this year will see the enhancement of that relationship.
This new development to the current two-year agreement sees Clarke Willmott LLP become an Official SCCC Academy Partner Sponsor, whilst remaining the Preferred Legal Partner of Somerset County Cricket Club.
SCCC Academy identifies young cricketers who have the potential to play at the highest level.
Alongside the sporting element of the Academy, the Club also provides a comprehensive development programme designed to ensure the young players fulfil their potential both on and off the field.
Kate Gardner, partner and Head of Clarke Willmott's Taunton office said: "We are delighted to be building on our relationship with Somerset County Cricket Club with this new sponsorship. In the same way that we as a law firm are constantly searching for new talent, we recognise and wish to support the great work of the Academy in giving these youngsters the opportunity to train at such a high professional level. I am sure they all have a very bright future ahead."
After announcing the amended partnership SCCC Commercial Sales Director, Suzanne Roper said: "Over the years we have developed an outstanding working relationship with Clarke Willmott. They have been providing legal advice to the club for over 30 years and we hope will carry on doing so for many years to come. This new agreement will be of real benefit to us both.
"The Academy is a vital element of the Club and will provide us with the stars of the future. The fact that Clarke Willmott is genuinely taking an active interest in the development of our young players is outstanding."
The firm's logo will appear on the Academy playing and training kits and this updated partnership will create a link between the two parties enabling SCCC Academy players to carry out work placements with Clarke Willmott, which already runs a successful vacation scheme each summer.
To find out more about this scheme, please visit www.clarkewillmott.com/careers/clarke-willmott-vacation-scheme-2019/
Clarke Willmott LLP is a national law firm with seven offices across the country, including Birmingham, Bristol, Cardiff, London, Manchester, Southampton and Taunton.