Steve Leahy, Director at Purple Tree Telecom Limited & Bridgwater Chamber of Commerce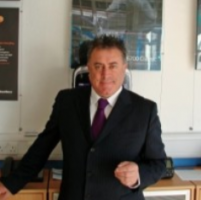 Stephen Leahy has been Chairman of the Bridgwater Chamber for the last 4 years. He is a local business man having run several successful businesses locally. He sold Bridgwater Communications in Feb 2012 and now runs Purple Tree Telecom Limited a bespoke Telecoms service for local and national businesses.
Steve was a founding member of the Bridgwater Chamber, his vision and determination to support local enterprise has positioned him as one of the most respected and dynamic business people in the town. Steve fervently believes that local business should deal with local suppliers wherever possible.
Purple Tree Telecom is a one stop shop for businesses in relation to their business Mobile and landline costs, with 35% savings often achievable by offering the correct advice and billing for individual businesses
Steve is married to Susan and they have two children. Contact for Stephen is 01278 456 303 or 07850 141 111 and steve@purple-tree.co.uk.