Consultation Events to be held by Council on 'Positive Planning Tool' to bring forward the Gravity Smart Campus
Monday 22nd November, 2021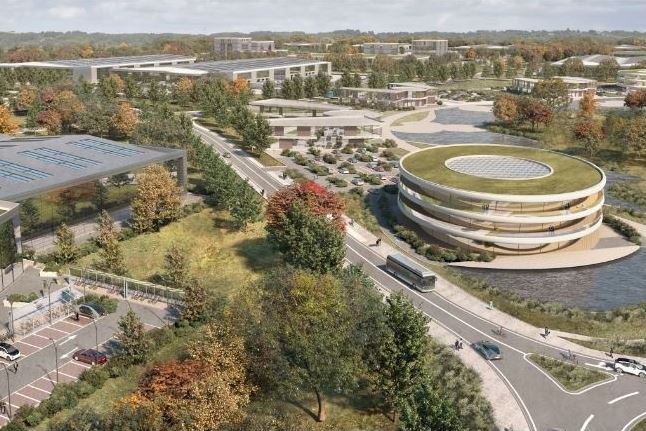 There will be three consultation events for local residents to hear more about the Local Development Order for the Gravity Enterprise Zone at the former Royal Ordnance Factory at Puriton.
The first of these will be an online event held on Wednesday 24th November between 6pm and 7-30pm. In addition, two drop-in sessions will be held at Puriton Sports Centre on Thursday 25th November and Woolavington Village Hall on Tuesday 30th November with both events being between 3pm and 6-30pm and followed by a presentation to the Parish Councils from 7pm. For more information on the events and to make comments on the consultation please visit www.sedgemoor.gov.uk/GravityLDO
Sedgemoor District Council has launched a formal consultation between the 9th November and 9th December to enable local residents and other interested parties to share their views on the proposed Gravity Local Development Order, which is a flexible and positive planning tool intended to support further investment in the site and bring forward significant numbers of high quality jobs for the local area.
In doing so the Local Development Order includes development parameters to enable proposals for a range of uses, including advanced manufacturing, commercial and business use and supporting community and residential uses, to come forward without the need for a formal planning application. This will assist the creation of the Gravity smart campus and the opportunity for up to 7,500 jobs, as well as making a significant contribution to the UK's shift towards a zero-carbon economy, and placing Sedgemoor at the very centre of the 'clean' growth revolution.
Stuart Houlet, the Council's Assistant Director for Inward Investment said "we are really keen to hear views on the Gravity Local Development Order and hopefully the events are a good opportunity for those interested to meet either virtually or in person with officers to discuss the plans and process for bringing the benefits of the development of the Gravity site forwards"