Covid-19 advice for Businesses with Apprentices
Tuesday 14th April, 2020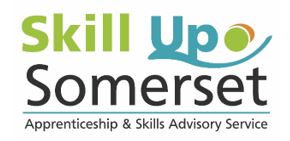 We find ourselves in unprecedented times, the Covid-19 virus pandemic has changed everyone's lives in the short term and following the Government guidelines to minimise the spread of the virus has meant most businesses are making significant changes to their business delivery model, to be compliant and maintain the wellbeing and safety of their staff and implement a business continuity plan.
For businesses that have apprentices they are part of the business flexibility, adaptation and continuity plan.
There has been several Government financial support programmes and guidance for business with support being provided by employer groups. Part of this guidance has been for businesses with apprentices with technical guidance being issued.
A key element of the apprenticeship is the partnership between the business and the Training Provider or College, this remains key. The Colleges and Training Providers have been working very hard to support their business partners to provide flexible solutions. They have developed a detailed understanding of the Government guidance to support the business to make the best decision to meet their continuity plan and maintain talent for the future.
There can be many benefits to continuing the apprenticeship in these uncertain times and putting the apprenticeship on a break in learning is not the only option. This will be dependent on the business and the sector, but the apprentice may gain so much more experience and skills knowledge and behaviours towards the requirement of the standard in this situation. The apprentices off the job training can continue as most Training Providers and Colleges have adapted to online training and support models. The apprentice may be in a key role with a demanding work pattern and less time for off the job training, what an opportunity for developing skills, knowledge and behaviours in the workplace. Yes, off the job training may be restricted in this scenario, the apprentice could be offered access to online learning and support if appropriate. The need for a minimum of 20% off the job training is across the length of the apprenticeship.
The business may take advantage of the Government Job Retention Scheme and access 80% of the apprentice wages to furlough the apprentice if the normal work pattern is not possible. While on furlough the apprenticeship can be continued with the apprentice continuing training. The apprentice must receive the relevant National Minimum wage for the period of training each week, but a small price to pay to maintain momentum and give the apprentice some purpose.
Skill Up can also provide independent support to answer your questions, we are an independent team of specialists who will,
Listen to your questions to understand what information you require
Provide an answer based on the Government guidelines
Offer options where required
Contact us: https://skillupsomerset.org.uk/contact-us/