Cyber Security News
Monday 28th March, 2022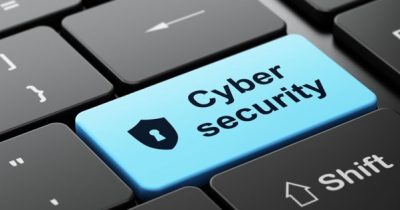 There is a chill in the air and I am not referring to the weather, I am talking about cybersecurity. The National Cybersecurity Agency is urging all business to bolster their cyber security defences. This is with the expectation that the current sanctions applied to Russia will result in increased levels of cyberattack, some attacks are targeted some are not, many are avoidable and we do not want anyone to get caught in the crossfire.
If you are a business owner or a manager and cybersecurity does not keep you awake at night then it's time to wake up and realise that if you use a computer or electronics that are internet connected you are a target. The only really safe and secure computer is left in the box and never turn it on.
Understanding what to do to reduce risk is not obvious and so if you don't have the skills or the knowledge I would urge you to talk to your IT provider they should recommend something more than Norton 360 it's just not enough.
Its all about identifying risk and doing what you can to reduce that risk. These are some basic things that you can do,
Look at the requirements for the governments cyber essentials scheme
Use a secure email filter
Backup your data
Use advanced security software on your computer
Have a proper password policy and enforce it with unique passwords of 12 or more characters for every login
Where possible use multifactor Authentication
Train end users on cybersecurity and spotting fake emails
Remove old out dated software
Cyber insurance is good to help rebuild after an event but I compare this to having Insurance to rebuild your house if it catches fire. The insurance pays out and I am sorted right? Yes but what we want you to avoid is the stress and inconvenience of 24 months living in hotel or temporary accommodation and when you get home its no longer your home because all your stuff went in the fire. We would rather you don't have a fire in the first place.
We at QSS IT can help with advice and or supply services needed to cover the above items
Stay Safe