Discretionary Business Grants
Thursday 28th May, 2020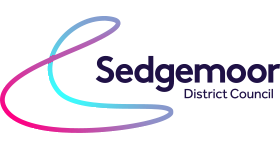 Sedgemoor District Council has announced plans for distributing money from the discretionary fund set up by the Government to help certain small businesses that fell outside the scope of the original support provided at the beginning of the Covid-19 lockdown. The Discretionary Grant Scheme will be opened for a two-week application period on Tuesday, 26th May and will close at 12 noon on Tuesday, June 9th.
The scheme is aimed at small and micro businesses who don't always pay business rates but still incur high fixed building costs, for example those in shared spaces like an enterprise centre or those that pay a rent inclusive of business rates. The Government's guidance recognises the need to support charities, B&B owners and regular market traders. Councils were also given discretion to pay other businesses based on local economic need, which differs across communities and areas.
Criteria that still have to be met are that the businesses employ fewer than 50 people and can demonstrate that they have seen a significant drop in income due to Coronavirus restriction measures.
We have been able to pay grants to a significant number of local businesses badly affected by the virus and subsequent lockdown, we have also had to turn down many who failed to meet the criteria.
This new discretionary grant will mean that we can broaden the approach to encompass some more of our hard hit companies but we do recognise that it still leaves many who will have to look to other means of surviving during this difficult time.
Sedgemoor has drafted an application form, which is now live on its website and is inviting businesses to see whether they might qualify for the new support. It is inevitable that applications will outstrip the funds so a panel will assess the applications to see how closely they fit the government's parameters.
For guidance, eligibility criteria and more information visit www.sedgemoor.gov.uk/discretionarygrants
Even if your businesses does not fit the criteria, Sedgemoor's business team will do their best to advise on the other forms of support that are available.