Face to Face & Digital Networking to Succeed Calling All Businesses
Thursday 10th January, 2019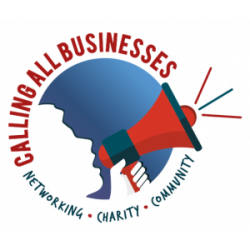 John Holden New Chamber Member and founder & of www.callingallbusinesses.net is set to grow this year!
A relaxed, friendly Networking platform for Business's, Charity's & Community Groups, as more and more people rely on word of Mouth recommendations to seek out new and long term business, learn new skills along with accessing start up and growth support.
ALL ARE WELCOME.
Building your network is fast becoming the strongest way to create long term businesses relationships and repeat business through the know like and trust philosophy. This type of marketing one's self or business is know to many, but not everyone get's it. It doesn't matter if you are developing advocates, promoting your business seeking new skills or fancy a social to get out of the isolation of working on your own. Then face to face networking is what works. Many people I meet, either in Employed, Self Employed, Charity's or community groups say they don't think its for them, or they don't need to do it.
In my experience it those people or organisations that need it the most. Most of the time its because people lack understanding, skills or confidence of how powerful and useful word of mouth will be both short term and long term. The list of benefits is endless and the only criteria is that you have to turn up.
With this in mind myself and the Calling All Business Team will be running simple networking courses on how to succeed and get the best from networking. These will be offered at an affordable price and will cover the How's, Why's Do's & Don'ts of both digital and Face to Face networking. Helping people ask for the business, building your elevate pitch, the art of communication, and most important of all how to follow up. One of the least things that doesn't happen, but is the most important of all. So watch this space or follow us here https://m.me/callingallbusinesses and book your place.
We are looking for speakers for this year so if you have any budding aspirations to deliver your message to a large group, then contact John on 07881928121 or email [email protected]
"Remember the Fortune is in the follow up"