Footfall Engineering – Our Journey to ISO 9001:2015
Thursday 23rd January, 2020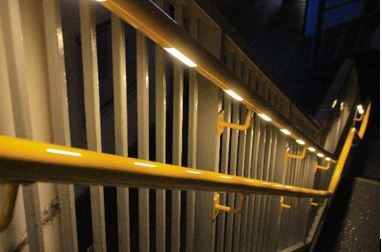 What is ISO 9001?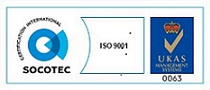 ISO 9001 is a quality management system standard that is recognised throughout the world. It demonstrates an organisation's commitment to supplying products and services that consistently meets customers' requirements.
Footfall Engineering's journey
Here at Footfall Engineering, in Williton, Somerset, we have a well-defined operating process that we use from the moment we receive an enquiry, to the dispatch of goods, and beyond. It seemed a logical progression to have what we do recognised and accredited.
Footfall Engineering is accredited with UKAS ISO 9001. UKAS ISO is often a condition of being a supplier to large companies, local Government departments or Government funded bodies e.g. Department for Transport, Department for Education and the NHS.
Having ISO 9001 allows us to keep control of our operations as we are constantly checking the quality of our stainless-steel handrails by the processes we have in place. Having tighter controls on quality objectives, and the monitoring and measuring of them, makes our business easier to manage and we are less likely to make mistakes. This shows that we are passionate about what we do, and this is recognised by the customers' that we supply to as we believe that we provide a better service.
All our processes are consistent and controlled and we're striving to continually improve what we do. We believe that it combines good business practice and is specific to the running of our business.
As a smaller business, having ISO 9001 allows us to compete on a level with larger companies. Procurement professionals often use ISO certification as a means of simplifying their qualification process.
As we are local to the Hinkley Point development, we are extremely keen to procure a contract to supply our handrails; we believe that having ISO certification will help us on this journey.
Last year we won a contract to supply LED stainless-steel handrails to Limehouse Train Station in London; having ISO 9001 helped us to 'open doors that would otherwise remain closed'.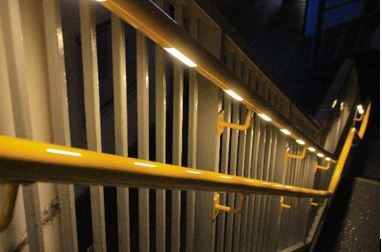 Limehouse Station, London
We're extremely proud of our achievements and are determined to maintain the high standards that we have. We have supplied handrails throughout the UK, both large and small projects. For further information about Footfall Engineering then please look at our website:
www.footfallengineering.co.uk or call Paul/ Lesley on 01984 249 359