Free business listings on Sedgemoor District Council Website
Monday 1st June, 2020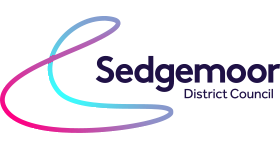 Have you registered your business?
Many small businesses have found innovative ways in which to trade during the Covid19 lockdown and Sedgemoor District Council is helping support them by a free listing on the SDC website with the shop local message.
It has been amazing to see the resilience and ingenuity shown by many of our businesses in the face of huge challenges. Some have turned to helping out with the fight against the virus by making and supplying PPE while others have kept us fed and cheerful by providing takeaway meals and delivery services. We are keen to support as many of these initiatives as we can and so we have created a Sedgemoor Directory of local services that are active now. If you would like to be added, please get in touch. 
There is dedicated website for Sedgemoor businesses and Sedgemoor's economic development team are happy to take further entries onto the website. Contact them on [email protected]