Gravity Support Local Community
Thursday 18th June, 2020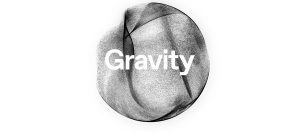 Gravity is working alongside the 37 Club, Puriton & Woolavington Parish Councils to provide hot meals to those who are the most vulnerable and isolated in the local community.
The team has delivered over 7,000 meals to date.
Commencing March 20th, Gravity in collaboration with stakeholders from across the local community established a food delivery service, dedicated to serving those most in need during this period of social distancing.

Recently, Gravity Chairman, Martin Bellamy was interviewed by BBC Somerset Radio, he discussed the vaccine capacity problem and how this is an enormous opportunity for the UK to showcase its unbelievable scientific work.
Martin Bellamy comments, "we can't just be thinking about producing enough for the UK, we have a responsibility to produce volumes to assist the poorer countries."
To listen to the Interview: CLICK HERE
Gravity, the UK's first commercial smart campus, is the blueprint for a smarter, cleaner future – faster. It will deliver a new era of possibility by supporting companies making a difference socially, economically and environmentally, driving the UK's shift to growing through a cleaner economy.
With direct access to the M5 and accessible by rail, air and sea, the site offers over 635 acres for the creation of millions of sq ft of scalable, flexible and shared working space.
Multinationals and start-ups will benefit from the excellent connectivity and speed of build out Gravity offers. By attracting today's giants and tomorrow's unicorns, there will be significant opportunities for collaboration.
With its on-site water provision, renewable and low carbon energy infrastructure and building energy management, dark fibre, excellent transport links, accessible talent pool and knowledge economy including four top-tier universities close by, Gravity provides occupiers with the ability to build, expand, and develop faster and efficiently.
To read more about Gravity CLICK HERE