Have you heard of Cognitive Stimulation Therapy?
Thursday 15th October, 2020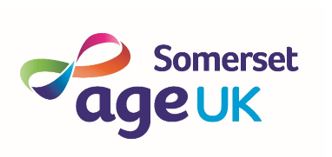 If you've recently received a diagnosis of dementia, or you know someone who has, it is worth finding out about.
Cognitive Stimulation Therapy (CST) is a programme of activities, for people with early on-set dementia or with mild to moderate dementia, which is proven to, initially, slow its progress and improve quality of life.

Cognitive Stimulation Therapy (CST) is proven to initially, slow the progression of dementia and increase quality of life and is recognised by the NHS as THE leading non-pharmaceutical intervention for those recently receiving a dementia diagnosis. CST focuses on exercising parts of the brain which are not used day to day, creating new neural connections stimulating brain growth and maintenance. Encouraging new thoughts, communication, word finding and using the imagination when the memory is not accessible.
Staff delivering this programme are fully trained to provide support and improve wellbeing for people living with dementia. The course will also offer some respite for their carers
Members of CST group's usually meet once or twice a week for structured group work. The programme offers a range of enjoyable activities providing general stimulation for thinking, concentration and memory. Members will experience a fun, supportive environment where they can build new friendships.
Activities will include:
discussions
word games
quizzes
physical activities
creative and musical activities.
Cognitive Stimulation Therapy is usually conducted in small groups, in a face to face setting as this is scientifically proven to be most effective however due to additional safety measures needed to keep both customers and colleagues COVID-19 safe – we have taken the decision to start our CST groups using online video meeting's. Participants will require a computer or tablet device with a camera and microphone to access the meetings, along with an internet connection. If you are new to this type of technology, the CST facilitator will help you in getting set-up.
Sign up and join us for our vCST group sessions. Courses will last for 7 weeks, covering a different theme in each session. Group sessions will have a maximum of six participants and they will consist of the same people each week, so that faces become familiar and friendships can be made.
We would like to offer a choice of either once or twice weekly sessions…
Twice weekly Online vCST Sessions will take place on Mondays and Wednesdays at 2pm -3pm
OR
Once weekly Online vCST sessions will take place on Tuesdays at 10.30am – 11.30am
Each meeting will last for one hour and cost £5 for each session.

session's will be taking place on the 19th & 20th October 2020. Please get in touch to book your place as soon as possible as spaces are limited. **
If you would like to sign up or find out more about how online CST works please call Lauren Foyle, CST Co-ordinator on 01823 345618 or email [email protected]