Haygrove School New Build Update.
Friday 7th February, 2020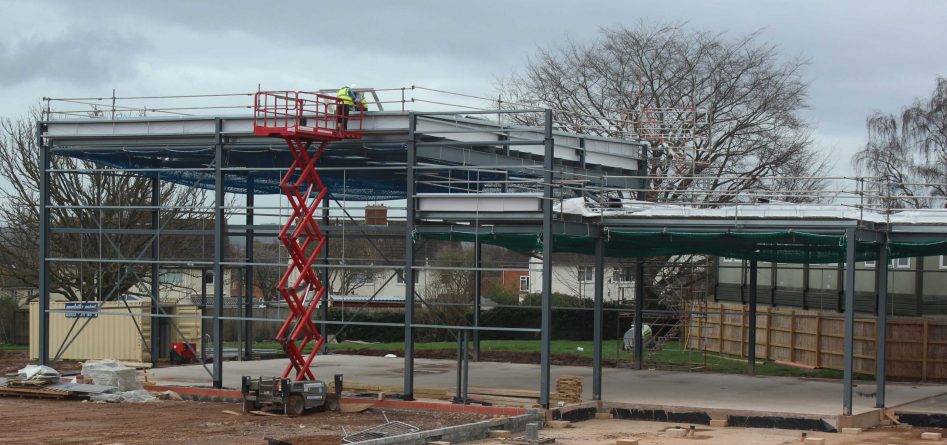 Work on providing a new main school building for Haygrove School is progressing well with main contractor Caledonian Modular expecting the first pre-made modules to arrive in mid-February. Groundworks for the module construction are complete and the 3-story building will be assembled as the ready-made units arrive at the Durleigh Road site each day. Within less than a fortnight, it is expected that the whole structure should be in situ ready for the next phase of works to begin. One wing of the new building is of a more traditional steel-frame construction and Caledonian and their sub-contractors have been working in recent weeks on this part of the building, which will house the new school gym and dance studio, whilst arrangements to transport the main modular sections have been put in place.
'We are very satisfied with progress so far and excited to see the main building modules coming on to the school site very soon. The new building represents an important new phase for our school with enhanced facilities for students and staff that will greatly benefit teaching and learning," said Mrs Tracy Lee, Finance and Operations Director.
Mrs Lynne O' Halloran