Help decide how much councilors should receive in expenses
Wednesday 4th September, 2019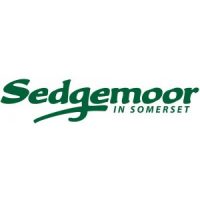 Sedgemoor District Council is looking for up to three local residents to work on an Independent Panel to help make key decisions about elected councillors' expenses.
They would like to hear from people who have a little time to spare to become members of the panel that recommends the level of allowances that can be paid to Sedgemoor district councillors. It can also make recommendations about expenses for parish and town councillors.
Panel members should be able to commit to a maximum of 10 hours a year and will be able to claim travelling and subsistence expenses. Appointments to the panel will be for a three-year period.
Leader of Sedgemoor District Council, Councillor Duncan McGinty said: "We are looking for public spirited people who would like to help us set the levels of allowances that can be paid to councillors. Our councillors are, after all, elected by residents to carry out council duties and this panel is independent to ensure that the decision-making process is entirely open and transparent."
To express an interest, please email [email protected] who will send you an application form to complete. The closing date for applications is Friday 4 October 2019