Hinkley Point C Supply Chain Update
Monday 3rd August, 2015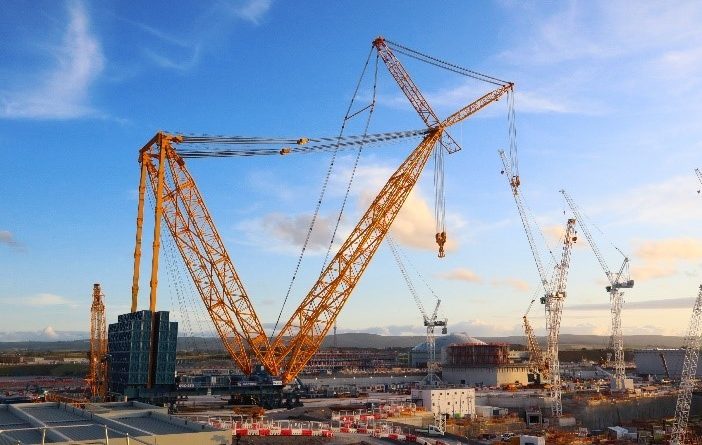 Updates provided by Neil Murphy, CEO, Somerset Chamber of Commerce
Project Announcement
It is with a real sense of pride that we hear this week that EDF Energy has announced that five Somerset supplier alliances, representing over a dozen Somerset and South West businesses, have been named among EDF Energy's preferred bidders for the proposed Hinkley Point C development – with allotted contracts worth over £225 million pounds.
This confirms three key ingredients are in place: –
The Somerset entrepreneurial spirit is thriving in the county and quality suppliers are stepping up to the Hinkley Point C challenge
EDF Energy is following through on its stated commitment to engage with quality local suppliers for very significant elements to the project
The Somerset Chamber of Commerce and the HPC Project Delivery Team it manages are delivering on the innovative supply chain engagement promised.
The local supplier alliances announced are:
Construction Operations Management Alliance (COMA) – construction utilities contract.
Somerset Infrastructure Alliance (SIA) – management of site infrastructure.
HOST – management of the worker accommodation campuses.
Somerset Passenger Solutions – provision of workforce transport to and from the construction site.
Somerset Larder – catering provision and food supply.
These announcements follow three years of innovative and intensive activity by the suppliers, the EDF Energy's Project Delivery team and the Somerset Chamber of Commerce. Large infrastructure projects have not engaged with local supplier groups in this way before.
Activity has included work package briefing events, numerous workshops and meetings leading to procurement viability and competency checks, effective collaboration with new legal entities and alliances set up. This has required significant investment of time and money and not all supplier groups have been successful. Other supplier groups continue to work on their proposals for EDF Energy to consider.
The approach taken by EDF Energy and Ken Owen – Hinkley Point C Commercial Director, has focused on developing a partnership approach to delivering project needs. This has given the local supply chain the opportunity to work up viable, competent and competitive proposals. Facilitated by the Somerset Chamber of Commerce and working with some of Somerset's best suppliers the results are proving innovative and ground breaking. Suppliers realise there are significant challenges ahead as they secure the contracts and start delivery.
Although activity at the Hinkley Point C construction site slowed in June 2015 – as major elements of Site Preparatory works were concluded, , good progress is being made by EDF Energy towards the Final Investment Decision. In the meantime a great deal of improvement work has been carried out by many companies, and our observation is that we all need to be continuously focused on raising our game.
One of the simple ways in which you can do this is to ensure you are presenting up-to-date information in your portal registration. Please help us to help you – keep your registration up to date. Have you revisited it recently?
I am also delighted to announce a strengthening of the support for supply chain development following a collaboration between the Somerset Chamber of Commerce, SWMAS Ltd (delivering the Manufacturing Advisory Service) and Business West Ltd (delivering Business Support). This collaboration will increase the supply chain footprint across the South West and enable the Hinkley Supply Chain Team to draw upon a bigger pool of available resource.
I am confident that working with our consortium partners will accelerate the development of supply chain activity and enable more local businesses to win more contracts.
Neil Murphy
CEO, Somerset Chamber of Commerce