Huntspill Energy Park forms part of a multi-site Heart of the South West Enterprise Zone
Sunday 7th April, 2019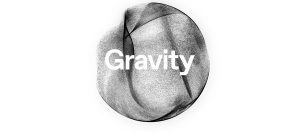 This brownfield site located near Puriton just off Junction 23 of the M5 was once home to the Royal Ordnance Factory.
Now the site benefits from a planning permission and a Supplementary Planning Document (SPD) for a development of a 270-acre business park focused on low carbon and energy generation. Once operational, Huntspill Energy Park will create in the region of 4,500 high value and skilled jobs and around 2 million square foot of commercial space.
The Zone was allocated in the Autumn Statement in 2015 and formally activated in April 2017. It consists of 5 sites across the HotSW LEP area: Huntspill Energy Park, SkyPark, Exeter Science Park, Exeter Airport and Cranbrook town centre.
Huntspill Energy Park has been designated by Sedgemoor District Council as a strategic location for growth in the district. The SPD for the site prepared in 2012 outlines likely sectors and end users to be located within the site. Subsequent planning permission obtained by the site owners in 2013 reinforces low carbon and energy generation aspiration for the site.
Huntspill Energy Park is one of 10 projects in the HotSW area awarded funding through Growth Deal 3. £4.2m worth of funding, announced in February 2017, will be used to assist with the building of a new road which will improve access to the site.
Benefits
The Enterprise Zone status will provide a range of incentives to attract and support businesses that are setting up or growing on site, including a five year business rate reduction funded by Government which could be worth up to £275,000 and simplified planning procedures.
It is anticipated that the Zone will generate additional £126m in business rates which will be reinvested locally to further support economic growth. This will help to improve the future success of the Zone and the wider area and will be achieved through the local authorities and key stakeholders working alongside partners such as the Heart of the South West LEP.
Partners
The Zone is backed by the Heart of the South West Local Enterprise Partnership (HotSW LEP), Somerset County Council and Sedgemoor District Council.
For more information about Gravity, Enterprise Zone status or the benefits of locating a business within the Zone contact: Enterprise Zone Development Officer on [email protected] or 01278 435536.