Kings of Wessex Academy Employability Hub – unlocking creativity, expanding horizons
Monday 12th July, 2021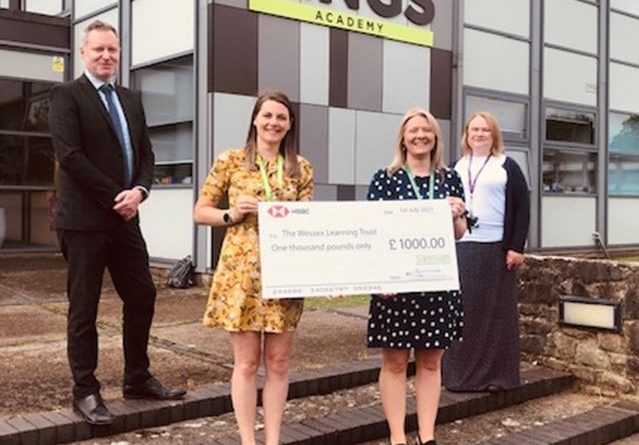 Kings of Wessex in Cheddar a co-educational Academy for 13-19 years olds, are taking the initiative to create better employment prospects and choices for our young people who will be our next generation entering the workplace industry, in what can only be described as an extraordinarily challenging time following the pandemic.
The Employability Hub will teach and provide practical ways for our young people of Somerset by developing essential skills such as being able to write a successful cover letter, writing a CV and completing job applications successfully, including how to prepare and present yourself in the lead up to interview.  The Hub will empower young people, unlocking creativity and expanding their horizons, developing vital employment skills and building confidence.
Sansum Solutions Group Limited, a local employer providing commercial cleaning contract and facilities management solutions throughout Somerset and beyond, are one of a number of businesses that have decided to help raise awareness of this initiative generously donating a cheque for the Employability Hub in the sum of £1,000.  Sansum also have pledged to support the Hub further and will be taking a proactive part in Focus Days and the Kings of Wessex Careers Fair day on 20 October 2021.
Jason Woodcock, Managing Director of Sansum Solutions Group said,
"As a parent of three children, one of whom is about to start secondary education, I have become concerned about how the impact of the pandemic has left our young people feeling vulnerable, socially excluded and without the necessary skills, tools and experience that they may need, particularly for those going through their final years in secondary education.  I believe it is essential, therefore, that our young people are able to access signposting for career guidance as well as gain skills in feeling confident in the whole application and selection process necessary to source genuine work opportunities"
Sansum recognise, as a growing business, that it is important to help build the next generation of people preparing them to become our successful workforce of the future, particularly to breach the skills gap and staff shortages already being witnessed in a post Brexit, post pandemic challenging environment.  More local businesses are needed.
For more information about how to support the Employability Hub as a business in Somerset, please contact Sally Devlin, Employability Co-ordinator, Kings of Wessex Academy, 01934 742608