Law Firm Bolsters Commercial Property Team with Four New Appointments
Tuesday 19th November, 2019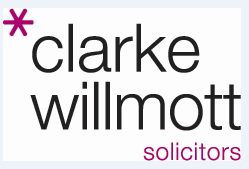 The South West Commercial Property team of Clarke Willmott based at Blackbrook in Taunton has seen a continuing growth in quality of client work and fee income over the past 10 years and now generates over £2.5 million of fee income annually.
Following the internal appointment of Claire Tofts to partner and the promotion of Philip Brown to equity membership the firm has now announced a number of new appointments to the team.
Ewen Cairns joins as partner and will be based in the Taunton office.
Becky Reilly and Jessamy Warren have also joined as solicitors and Cara Snow as paralegal.
Ewen, who is dual qualified, joins from Brodies LLP, a top 50 UK law firm and Scotland's largest law firm, where he practiced both Scottish and English law. He advises lenders, investors, developers, corporates and funds on the full range of real estate transactions within the UK ensuring clients have the appropriate advice at each stage of the property lifecycle from acquisition, development, leasing and financing through to disposal.
He will be working in key areas such as sustainable finance, energy and the environment in order that clients can produce spaces, buildings and cities where people can thrive. He has particular expertise working with cross border clients who operate in the energy and infrastructure, leisure and hospitality, office, retail and student accommodation sectors developed whilst working client side on secondments and as in-house General Counsel.
Ewen said: "I am pleased to be joining the business at such an exciting time in its growth. Clarke Willmott focuses on developing services for clients who require expert legal advice, which is synonymous with my practice and I am looking forward to working alongside the wider team to further develop our offering."
Becky has joined after studying at the University of Sheffield and the University of Law and having previously worked in the commercial property team at a Thames Valley based law firm.
She undertakes a wide range of commercial property work including commercial landlord and tenant matters, secured lending and property acquisitions and disposals. She also has experience acting for businesses, private individuals, high street lenders and property developers.
Jessamy joined the team after studying at the University of Sussex and BPP Cambridge and working at Birketts LLP where she completed her training contract.
She specialises in acquisitions and disposals, commercial landlord and tenant work, secured lending and development. Jessamy has experience working with developers, landlord and tenants, real estate investment funds and private individuals.
As well as assisting fee earners in a variety of work within the commercial property team, Cara spends most of her time working on infrastructure agreements and assisting on other development matters.
Cara joined Clarke Willmott having recently completed her Legal Practice Course and Masters in Law and Business.
Tim Walker, Commercial Property Partner, said: "It is vital to the ongoing success of our team and for the provision of quality legal services to our clients that we recruit good quality lawyers to lead our team in the future, and our new team members are a key part of this plan."
Ewen has decided to build his future in Somerset with his family and brings new contacts and a wide experience of property work. He will work with junior members of the team to continue and build the success and growth of our commercial property services to the South West."