Let us Introduce you
Thursday 7th February, 2019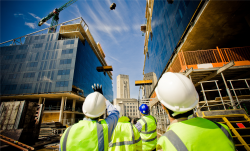 We at the Bridgwater Chamber of Commerce have been working with local businesses to encourage them to include their details on our supply chain register. This allows us to act as a brokerage service introducing businesses to developers with new build projects in the area who wish to use local people and companies for goods or services.  This is working well and many local businesses have told us they are growing from this additional work.  
We understand that small businesses or traders do not always have time for networking or researching new opportunities which is why we want to spread the word that we are here to help.
If you are a local business that needs to purchase goods or services then don't hesitate to contact us and we will happily do the leg work for you and extract the information from our database and send it onto you.  Also if you are looking for room hire, catering, trades or any other business sectors' products and services, you can call our offices and we will help to connect you with someone who should be able to assist. 
#supportlocalbusinesses #Bridgwaterbusiness