Local Business Sponsors Emergency Defibrillator after IT Manager's Cardiac Arrest
Monday 25th November, 2019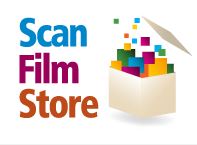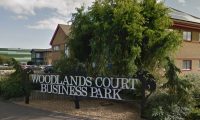 A local company has decided to mark their 10th anniversary of trading with the sponsorship of a communal emergency defibrillator which will be accessible 24/7. With help from other companies on the Woodlands Court Business Park and from friends and families, the company, Scan Film or Store, hope to raise £2,000 for the provision of this life saving equipment.
The project has been inspired by real life drama when Sophie Popplewell, the IT Manager at the company, suffered a cardiac arrest last November whilst at home. She was 28 at the time with a 2 year old daughter. Luckily her husband was at home and gave Sophie CPR for 15 minutes before the ambulance arrived and they used a defibrillator to shock her heart. She was taken to the Bristol Heart Hospital where her family were told that she had a 50% chance of surviving. Sophie was in a coma for 3 days and then spent another two weeks in hospital before being fitted with a permanent implantable defibrillator to prevent another arrest happening.
Luckily Sophie made a full recovery but no cause was ever found. Sophie said " A cardiac arrest can happen to anyone at any time, at any age and very often to healthy people with no known heart problems or risk factors. The chance of surviving an out of hospital cardiac arrest are 8%. If defibrillated within the first minute of collapse, the victim's chances of survival are close to 90% but for every minute defibrillation is delayed survival rates decrease by up to 10%. I was so lucky that my husband was calm enough to take instruction from the 999 operator as he had never done CPR before otherwise I would not be here today"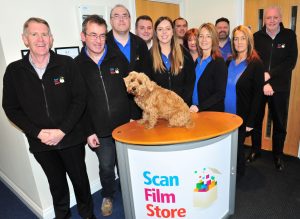 Sophie's company is championing the fund raising for the provision of this life saving equipment which will be available to all of the new and existing businesses on the Woodlands Court Business Park on the Bristol Road 24 hours a day. To date over £500 has been raised for the equipment which will be fitted prominently to the outside of the Scan Film or Store offices (opposite the DPD building).
If you would like to contribute to this life saving equipment please go to the crowdfunding page
www.justgiving.com/crowdfunding/woodlands-court-defib
Contact Mark Yates @ SFS ltd 01278 450500 or [email protected]