Mantech Safety Systems drive industry standards with new training facility
Tuesday 16th April, 2019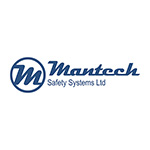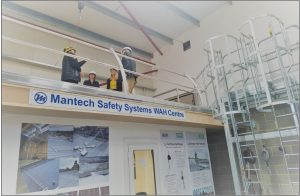 It's no secret that working at height can be dangerous and even potentially life-threatening. The Health and Safety Executive consistently ranks it as the leading cause of workplace fatalities, with falls from height accounting for 26 per cent of all workplace deaths between 2013/14-2017/18. Tragically, the HSE considers almost all these fatalities to have been avoidable. Quality fall protection training from experienced, competent providers and highly engineered equipment are fundamental to bringing this number down. That's why training centres, like the brand-new, purpose-built facility recently opened by Mantech Safety Systems, are so important.
Mantech Safety Systems, together with long-term partner, MSA Safety, marked the opening of its work at height (WAH) training centre with an event in March, attended by customers, partners and a representative from the Bridgwater Chamber of Commerce. Delegates were given a tour of the facility, accessed the roof training area equipped with hard hats, safety harnesses and lanyards, and tried out MSA Safety's industry-leading virtual reality experience.
Mantech Safety Systems has 25 years' experience in the safety industry – 10 of those in partnership with MSA Safety – and has a solid track record in delivering safety systems that satisfy operational, legislative and best practice requirements, as well as system design, servicing and inspecting. It's now added a purpose-built indoor training centre to its impressive portfolio, complementing the external training it was already providing. MSA Safety is a designer, manufacturer and distributor of industry-leading safety products across the world. As part of its partnership with Mantech Safety Systems, MSA products, including PPE, engineered Latchways systems, confined space products, self-retracting devices and rescue and descent products, will be used at the WAH training centre.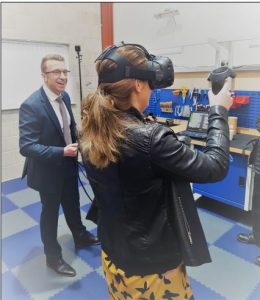 The WAH training facility can cater for up to 10 trainees in a session and has experienced great success so far, having secured around 250 bookings in this year's first quarter. The centre includes a classroom for theory lessons and has practical applications for confined space access, access ladder systems, overhead and roof based horizontal systems, guardrail systems, and stairs, stepovers and walkways. The centre's two vastly experienced lead trainers, Russell Grant and Jed Henry are specialists in working at height and confined space access.
Steve Meakin, Director at Mantech, commented: "We want the fall protection equipment that we use to be synonymous with the standard of training we're offering here. That's why we're thrilled to enjoy a long-standing partnership with MSA Safety spanning 10 years. Our trainees work with lots of MSA equipment on a day-to-day basis, including its Latchways Constant Force Post, Confined Space Tripod, LadderLatch, PRDs and SRLs. Equipped with quality equipment, we adopt a holistic approach to training, with a careful balance between theory and practical. We understand that everyone learns differently and pride ourselves on adapting our training style for each and every person's unique requirements."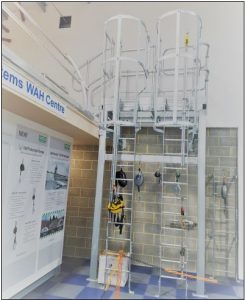 Jed Henry commented, for instance, that some operatives can feel anxious about training. "We appreciate that some people, understandably, get nervous about taking a course or practicing working at height. Sometimes, people can think the course is just another tick-box exercise. It's our job to overcome all of this and do so initially by opening people's eyes to the risks present when working at height. This isn't something to be taken lightly. From there, we conduct the course at people's own pace, explaining things carefully, listening to people's concerns and answering any questions they might have.
"We have an obligation to send all trainees back into their workplace as not only confident, competent operatives, but as safety ambassadors. Our work shouldn't stop with the trainees that pass through here. It's our hope that they share their learnings amongst their fellow workers and help spread that all important safety culture."
Sam Thomas, UK Fall Protection Sales Manager for MSA Safety commented: "At MSA, we pride ourselves on being a manufacturer of quality fall protection equipment and it's critical that users are appropriately trained to use these life-saving products. That's why training centres like this are so important and partners like Mantech Safety System are so valued. They're fundamental to the creation of highly competent, confident work at height operatives. Mantech Safety Systems share our passion for keeping people safe and training is undeniably central to that. This centre will help ensure those that work at height return home safely each evening."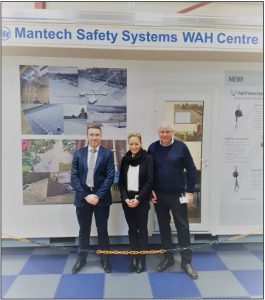 Penny Meakin, Operations Director at Mantech Safety Systems, added: "The benefits that a facility like this can offer businesses – both locally and nationally – responsible for the safety of those that work at height cannot be underestimated. It's invaluable. Quality training can not only help save lives but protect businesses' bottom line and reputation and give them peace of mind that they're fulfilling their safety obligation. Encouragingly, more and more we're seeing companies taking greater care over the safety of their workforce, especially those that work at height, and long may that continue. The risks are too great not to."
If you or your company requires confined space access and fall protection training, call Penny Meakin on 01278 228180 or email [email protected]