Citizens Advice Sedgemoor
Charity
Royal Clarence House,,
High Street,
Bridgwater,
Somerset.
TA6 3BH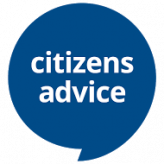 Our aims:
· To provide free, independent, confidential and impartial advice to the people of Sedgemoor on their rights and responsibilities.
· To empower people to exercise their rights and resolve their problems.
· To use client evidence as a force to improve local and national policy.
We value diversity, promote equality and challenge discrimination.