Gadsby
Wholesale
Gadsby House,
Huntworth Business Park,
Bridgwater,
Somerset.
TA6 6TS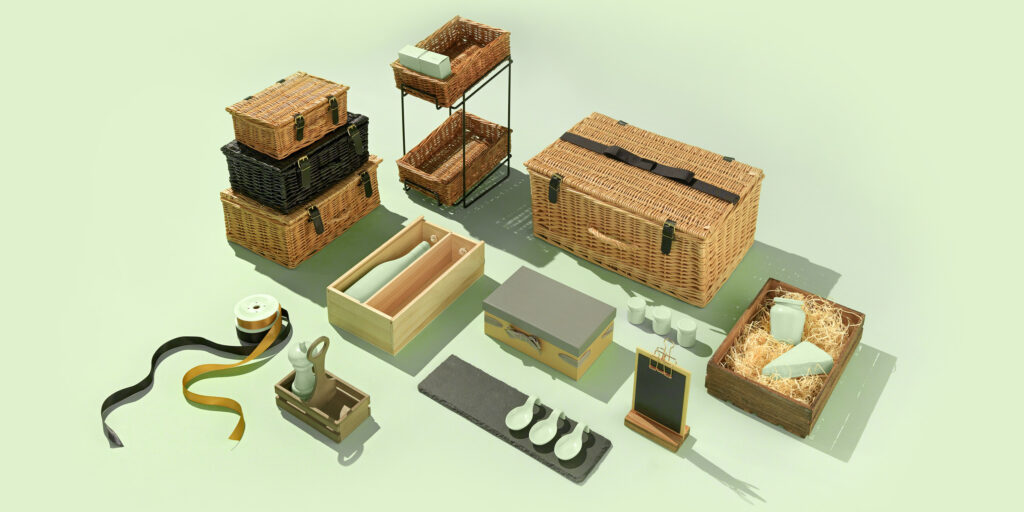 Gadsby source and supply gift packaging, retail displays and catering equipment to a wide variety of UK retailers, start-ups and online businesses. Our main warehouse is in Bridgwater, with 3 further offices in the Far East.
At Gadsby we're lucky to have 6 generations of history, a fantastic team and a longstanding, high-profile client base. Gadsby is a brand you will have seen but not recognised. You'll find our product in stores and homes around the globe, but with client branding instead of our own.

Our business consists of 3 key areas: gift packaging, retail display and catering supplies. If you've received a wicker hamper or wooden wine box as a gift then we probably produced it. If you picked up an item in the supermarket from a wooden crate or basket there's a good chance we manufactured it. If you're choosing food from a buffet in a hotel or restaurant then we might well have played a part in that too.

Clients typically work with us in one of two ways. Many use our website and sales team to place orders for stock fulfilled through our Bridgwater warehouse. Others receive direct containers of stock that we manufacture overseas and ship direct to their storage sites. We are a technology-driven import operation reliant on efficient supply chains and systems, with many famous UK brands using us to design, develop and source bespoke product. We are lucky to be a key supply partner for many household names, particularly in the gift packaging and hamper market.

In addition to our UK team, staff operating from 3 offices in the Far East help support production sites and oversee quality control. Longstanding relationships with our production partners benefit supply chain integrity and help further our environmental and ethical aspirations.

Our team work closely with clients to deliver product they love that's sourced and produced in a way we are proud of. We're driven by a culture of continuous improvement, always seeking ways to optimize and enhance processes at every stage of the process. Importing over 1000TEU annually, we know that even minor changes can yield significant benefits for both our products and planet.