Holloway Insurance Services Ltd
Insurance
Ilminster,
Somerset.
TA19 0NA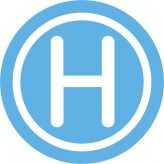 We don't believe in finding you cheap business insurance, we believe in finding you the best business insurance at the lowest cost and working with you to ensure that you are supported your business journey. We carry out our own assessment of your business needs, risks, and budgets, to ensure we fully understand what you need. We will then compare business insurance policies from over 300 insurers to find the one that meets those needs best and negotiate the best price for you. We don't use comparison sites; we deal directly to ensure the best value for you, with better coverage at a cheaper price in most instances. Our unique claims handling service means that in the event of a claim all you have to worry about is carrying on with your work, let us do what we do best and support you to reach a settlement you are happy with. We believe in treating you like a human being, not a number and we care about your business. We want to work with you and build a relationship based on friendship and trust that delivers you the best value proactively at all times. Purchasing your competitively priced premiums is only the start of our time working with you, we will stay in touch throughout the year so we can modify your policy as your business grows or changes and we will provide you with up to date industry-specific information to ensure you are always fully covered.
With over 30 years' experience, we are the experts in insurance and working with companies just like yours. We are also independent business owners ourselves so we understand that you are probably too busy to spend time sifting through hundreds of quotes, so we will break things down and make sure you get all the relevant information, without all the jargon
Tony Osborne - Finance Director, Monmouth Scientific Ltd, Bridgwater, Somerset Dean was introduced to us by one of our existing clients, and we asked him to quote for our business insurance, alongside two other brokers. He took the trouble to research our insurance needs thoroughly, and I was impressed by the personal service that he was prepared to give. Whilst the prices quoted by all three brokers were similar the personal touch won the day. Dean has also been very proactive in giving guidance during the Covid 19 crisis and has recently handled a claim without any problems. I would not hesitate to recommend him to anyone looking for a reliable insurance broker.