Networking over sausage making with Clarke Willmott's Next Generation Group
Wednesday 17th July, 2019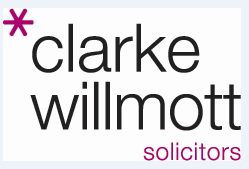 Law firm Clarke Willmott's Taunton Next Generation Group tried their hand at a rather niche and different event this month – sausage making!
Delegates from local accountants, financial advisors, surveyors and rural agents attended the Next Generation event at Frogmary Green Farm on Wednesday 10 July, and enjoyed a session delivered by local butcher Clinton Bonner of Bonners Butchers in Ilminster, where they were given a tutorial on how to make and link sausages together with the opportunity to mix in their own flavours and additions for a batch of more bespoke bangers.
The event also included a tour of the award winning poultry and arable farm, and to finish the evening delegates enjoyed social drinks and hot dogs consisting of some of the sausages they had just created. Not least, each attendee also took home almost 1kg of their own hand made sausages for the freezer.
One delegate described the event as 'one of the best networking event that I have been to'.
Clarke Willmott's Next Generation group runs a series of different and laid back networking events throughout the year in Taunton and the surrounding areas, and is aimed at professionals in the first ten years of their career. If you are interested in being added to the event mailing list, please contact Harriet Salisbury by emailing [email protected] or calling 0345 209 1884.
Clarke Willmott LLP is a national law firm with seven offices across the country, including Birmingham, Bristol, Cardiff, London, Manchester, Southampton and Taunton.
For more information visit www.clarkewillmott.com