New appointment at Bridgwater Chamber
Thursday 21st July, 2022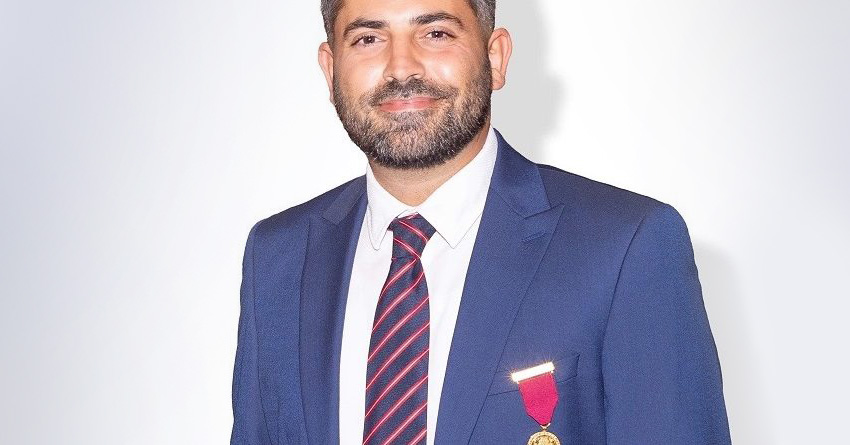 The Bridgwater Chamber of Commerce is very pleased to announce the appointment of Diogo Rodrigues as Relationship Manager
Diogo is a well-known figure in Bridgwater with both business and local government experience, which will help towards the Chamber increasing its support of the business community and driving growth for members of the Chamber.

On his appointment Diogo said, "I'm delighted to be joining the Bridgwater Chamber of Commerce which is the most reputable and prolific business organisation in Bridgwater. We have a diverse range of members which look to the Chamber for business information, support, and opportunities for growth"

He added "I'm supported by a talented and well experienced Board of Directors which help to make the Bridgwater Chamber of Commerce the great success that it is, and we are looking forward to working together to championing economic and businesses growth in Bridgwater".

Bridgwater Chamber of Commerce have continuously developed projects in support of local businesses, stretching back since its establishment in 2008. They have been responsible for projects such as the Sedgemoor Business Awards, which this year hosts the 7th annual event; delivery of projects working with local government, such as the Supply the Supplier initiative which represented local businesses in maximising potential from the HP3 project, and more recently the launch of the 'Low Carbon Sedgemoor' initiative, which will continue to reaffirm this area's leading position within the LC and Decarbonisation sector.

Denys Rayner, Chair of the Bridgwater Chamber of Commerce said, "We are delighted that Diogo has agreed to join us. The Chamber is going through a rapid expansion programme, and we were looking for the right person to lead the chamber into its next phase. We are thrilled that Diogo has local business understanding and the future economy at heart, and we know he will take on the challenge with enthusiasm and diligence. It has been a pleasure to have already received positive feedback from the business community about this appointment and on behalf of the board of Directors, Members, and the wider business community of Bridgwater, we welcome Diogo to the team".

More information about the Bridgwater Chamber of Commerce can be found at https://www.bridgwaterchamber.org.uk/ or, contact Diogo Rodrigues directly on 01278
228004