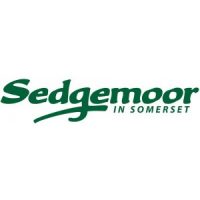 The Chairman of Council, Councillor Peter Clayton, will be officially welcoming Mr and Mrs West to the shop at its opening on Tuesday, 8th October at 1245 hrs
A new hairdressing salon – Hair Hub – run by local couple Rebecca and Steve West, will be opening in No 1 High Street, a retail unit owned by Sedgemoor District Council. The shop was fully refurbished by the Council recently and forms part of the iconic Grade I listed Cornhill Building and is an excellent location for the proposed business.
Rebecca has worked as a stylist locally for some years; and together with her husband Steve, they thought it was time to branch out on their own. Sedgemoor District Council takes the opportunity to wish Mr and Mrs West the best of luck in their new venture.
Councillor Peter Clayton said "it is always exciting when a new business venture opens in the town and I wish Mr and Mrs West all the best."