New look and feel to Fore Street and High Street, Bridgwater
Tuesday 14th May, 2019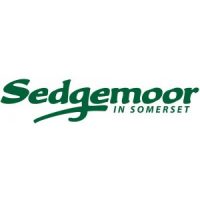 Works to give Fore Street and High Street in Bridgwater a new look and feel is set to start at the beginning of June.  Eagle-eyed residents will have noticed that some trees have already been felled to make way for the works, but there will be replacement trees once the works is finished.
Contractors, Alun Griffiths and Sedgemoor District Council will be holding a public drop-in event between 1600 hrs and 1900 hrs on Thursday 16th May in the Charter Hall, Bridgwater Town Hall with plans showing the work.  Staff will be on hand to talk through the scheme programme and answer any questions you have regarding the construction works, which will start in early June.   Shops and businesses in and nearby to Fore Street and High Street have had individual letters explain the forthcoming works and this drop in session will give further opportunity for people to find out what's happening.
The £130,000 improvement scheme will see de-cluttering and freshening up of street furniture such as seats, lamp posts, cycle racks; updating and improved signage and replacement of dying and diseased trees, as well as reconfiguring of the raised area at West Quay, all intended to create an improved environment and experience for town centre visitors.