New T Level qualification brings an opportunity for employers
Monday 28th September, 2020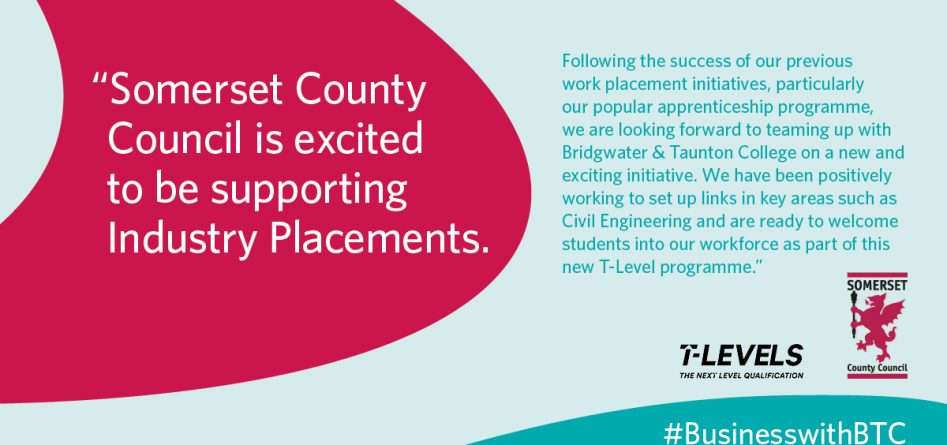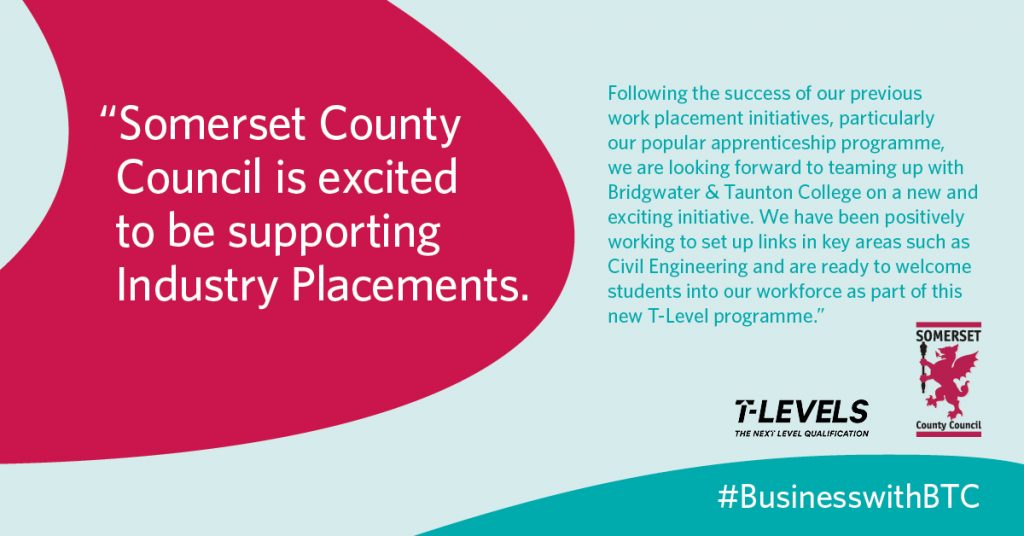 Both students and staff at Bridgwater & Taunton College (BTC) were eager to get back to learning and start the new T Level qualification launched this September.
T Levels provide students with an alternative to A Levels and have been developed with the support of businesses and employers. During these two-year technical courses, students spend 80 per cent of their time in classroom learning and 20 per cent at an 'on-the-job' industry placement.
The College is providing courses in three major sectors - Design, Surveying & Planning for Construction, Digital Production, Design & Development, and Education & Childcare.
The Industry Placement will be a critical factor in these new programmes and where employers can get involved. The College have years of working with employers to set up successful work experience placements for our students and have been involved in the delivery of Industry Placements over the last two years so we have a vast experience of matching students to placement opportunities.
Principal & CEO Andy Berry reflected, "T Levels are pioneering a transformation to education in the UK and I'm very proud to be a part of it. I was delighted to welcome the new cohort, and feel confident they'll enjoy the mix of academic and work placement which makes this qualification so special."
Michael Wood, Project Officer at Somerset County Council said: "Somerset County Council is excited to be supporting the launch of Industry Placements. Following the success of our previous work placement initiatives, particularly our popular apprenticeship programme, we are looking forward to teaming up with Bridgwater & Taunton College on a new and exciting initiative. We have been positively working to set up links in key areas such as Civil Engineering and are ready to welcome students into our workforce as part of this new T-Level programme."
The College have been working with 1000's of employers to deliver Industry Placements and Work Experience programmes and are looking for dynamic and pioneering employers to partner with for each of the new T Level courses, with the commitment predominately being based on your businesses offering Industry Placements for BTC students.
If you would like to find out more about offering a student an industry placement, please contact [email protected] or visit our website www.btc.ac.uk/employers.