Pardoes welcome new members to their Residential Property team!
Friday 13th August, 2021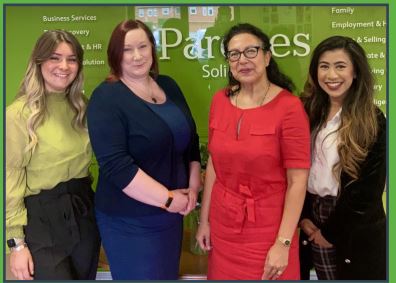 We are so pleased to welcome (from left to right) Lucy Smith, Nicola Hughes and Najmin Nessa to our Residential Property team.

Nicola has joined Pardoes as the new Head of Residential with over 25 years of experience in Conveyancing.
Najmin and Lucy will be based in our Bridgwater office, Najmin as a Chartered Legal Executive with 5 years of experience in Residential law, and Lucy as a Conveyancing Assistant with 4 years and has completed her level 3 Cilex Diploma.