PSP Group Expansion
Friday 18th January, 2019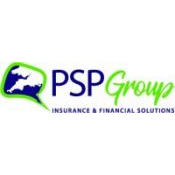 PSP Group are pleased to announce that we have opened an office in Bridgwater as part of our planned expansion in our South West heartland.
We have acquired the long standing insurance business of Mike Williams who has operated out of 4/6 Northgate for over 4 decades.  Mike himself has decided to retire but he will be around to welcome clients for 12 months to assist the business ownership transfer.
All the existing Mike Williams team are continuing to provide their usual professional service to clients both old and new.
We have expanded our Bridgwater team by relocating Alison Wilmot as our local manager, Alison has 25 years' experience and has been servicing clients in the Somerset area for 4 years.
This new office takes our coverage of the South West to 6 offices and PSP Group in Bridgwater can be contacted on 01278 427127