Reasons to review your supply chain
Friday 2nd August, 2019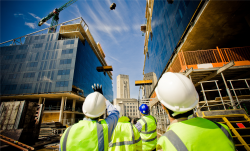 With carbon pricing and taxes coming into play, taking your entire supply chain into account is a good exercise to see how costs in your supply chain may escalate over the next few years.
https://www.gov.uk/government/consultations/the-future-of-uk-carbon-pricing
Your business could play a meaningful part in encouraging suppliers, as well as customers, to also start reducing their emissions. You might be pleasantly surprised to find that many local suppliers have already realised that it is necessary for them to adapt to this if they want to continue being part of your supply chain.
Constantly evaluating and assessing your supply chain and exploring how you could make improvements will encourage innovation in product design. This includes examples such as changing product design for more efficient product distribution or use, allowing the company to improve the energy efficiency of products, altering the packaging and so on.
If you want to know whether you can do more business with your neighbours, please contact the Bridgwater District Chamber and our Supply the Supplier Project team will try and help you reduce your carbon footprint.
Please help us to spread the word, encourage your friends and colleagues in micro and SME businesses to self-register onto our free to supply chain.
Register Here: https://www.bridgwaterchamber.org.uk/supply-supplier-project/