Rebello Keeps Calm and Carries on Baking!
Friday 27th March, 2020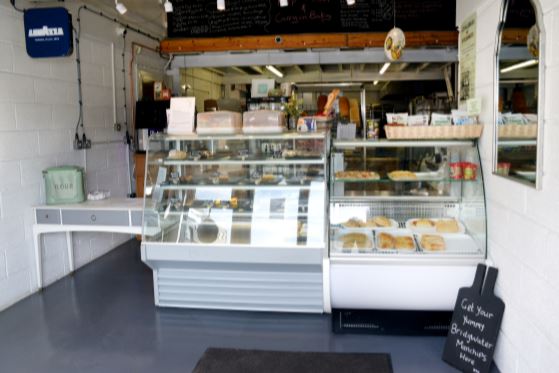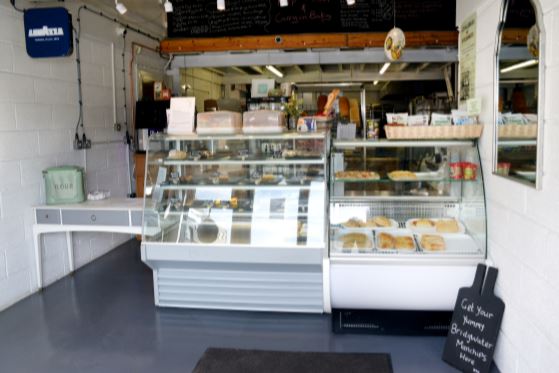 Rebello, the latin word for I revolt or wage war is apt in the current climate as our community prepares to stay healthy in the battle against the coronavirus. The team at Bridgwater's Rebello Bakery are passionately prepared to occupy the front lines, continuing to bake real bread and food; produced slowly, sourced locally, and made without chemicals and preservatives. The team are determined to keep the people of Bridgwater well fed for the duration of the coronavirus pandemic, ensuring their customers can still enjoy and benefit from the nourishment of real bread, yummy cakes, the Bridgwater Manchip, homemade savouries, deliciously filled rolls and sandwiches, hearty breakfasts and real coffee. The rebellious bakery also has the perfect supplies to keep your larder stocked with fresh milk, flour, local free range eggs and honey available.
The artisanal bakery brigade say "we provide goods from our shop on Boards Road in Bridgwater, and we deliver daily around the Sedgemoor area, providing food to people's workplaces, homes, cafes, hotels, restaurants and shops. As the uncertainty around coronavirus increases, we are determined to continue delivering to our most vulnerable customers. We are more than happy to assist anyone in the community who may be self-isolating and requires bread and other provisions delivered to their home. Customers can place orders with the bakery by telephoning 01278 453090, and bread orders should be placed by 3pm for next day collection or delivery. Customers can stay informed via our website www.rebellobakery.com or facebook: Rebello Bakery. In the meantime we will keep calm and carry on baking!"
After proudly serving the Bridgwater community for over 100 years, the revolutionary bakery was recently renamed Rebello. Symbolising the team's passion for real, honest, high quality bread and food. Always hand-crafted with locally sourced ingredients ensuring a low carbon footprint. Crafting high-quality bakery products the Rebello way requires working harder and with more heart… you need to be a bit of rebel! Rebello makes real bread and food that requires a high degree of craft skill, it takes longer, but ensures unique hand-baked goods that avoid the faster factory production processes and use of chemicals and preservatives. Rebello is proud of its ancestry and how its home town of Bridgwater was the site of the last armed rebel uprising in England (the Monmouth Rebellion of 1685). Rebello captures the insurgent spirit by never following the crowd and always doing things their own way.
The Rebello Bakery and shop is located just off the Drove, on Boards Road (2 Kings Castle – TA6 4AG). There is convenient parking outside. To find out more about products and how to order from the bakery during the coronavirus period please visit website: www.rebellobakery.com. Email: [email protected] We have also launched our new Facebook page today: https://www.facebook.com/rebellobakery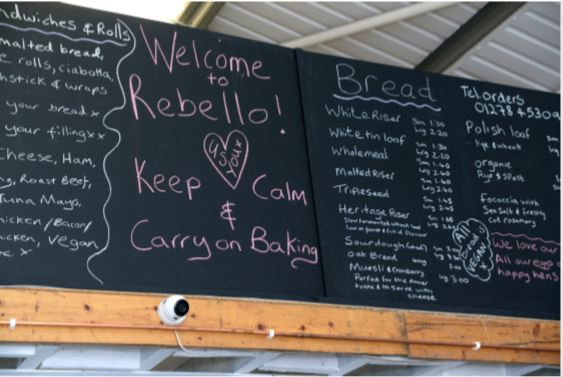 We are baking bread and also supplying alongside our bread and other yummy fare flour, eggs, milk, etc.  We are delivering to critical worker sites, homes, communities so please let us know if anyone would like to order anything or of anyone who is vulnerable and self-isolating who requires bread and food delivered.