Sedgemoor District Council – Transport Strategy to 2050
Monday 5th August, 2019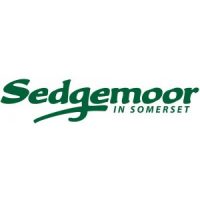 Sedgemoor District Council has taken a long-term look into its future and has carried out a piece of work to plan a strategic approach to future transport needs across Sedgemoor and the investment any potential schemes will need. Sedgemoor's Full Council approved the Sedgemoor Transport Investment Strategy to 2050 at a meeting on July 31.
The Sedgemoor 2050 Transport Investment Strategy looks at potential schemes from 2032 right up until 2050. Infrastructure investment has extremely long lead-in times with major schemes taking ten years or more to be planned, funded and then delivered. The Strategy is a long term document and these options within it are only part of a long-list of possible proposals from 2032 onwards. There are currently no plans nor funding in place to support any of these schemes, but the strategy is intended to attract funding. Much will also depend upon future growth options for the district and the proportion of new homes and employment that might be located across Sedgemoor post 2032.
Whilst Sedgemoor is not the authority who plans new roads, rail and public transport links, (this is the remit of Somerset County Council) Sedgemoor is being proactive in looking so far ahead by identifying transport needs that could support any future employment and housing development in the district which will allow people to get to work and businesses to thrive. This is essential to secure inward investment and growth in the longer term. Now that the Strategy has been adopted by Sedgemoor District Council, it will be sent to Somerset County Council with a recommendation that they adopt it as their strategy for the Sedgemoor area of Somerset.
The Sedgemoor 2050 Transport Investment Strategy